Can I create sub accounts myself?
You cannot create sub accounts on your own. But you can add users, by taking the following steps:
1. Go to user management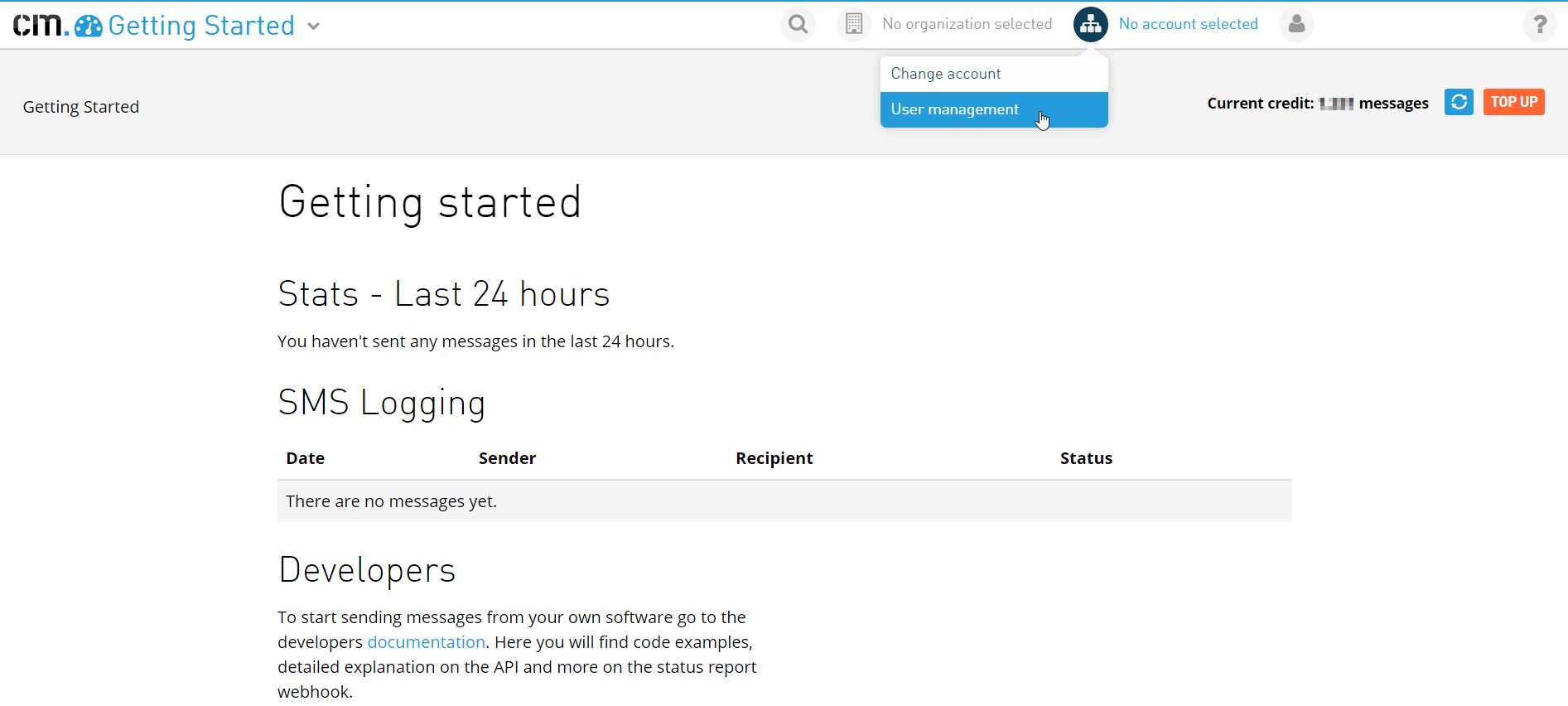 2. Click add user +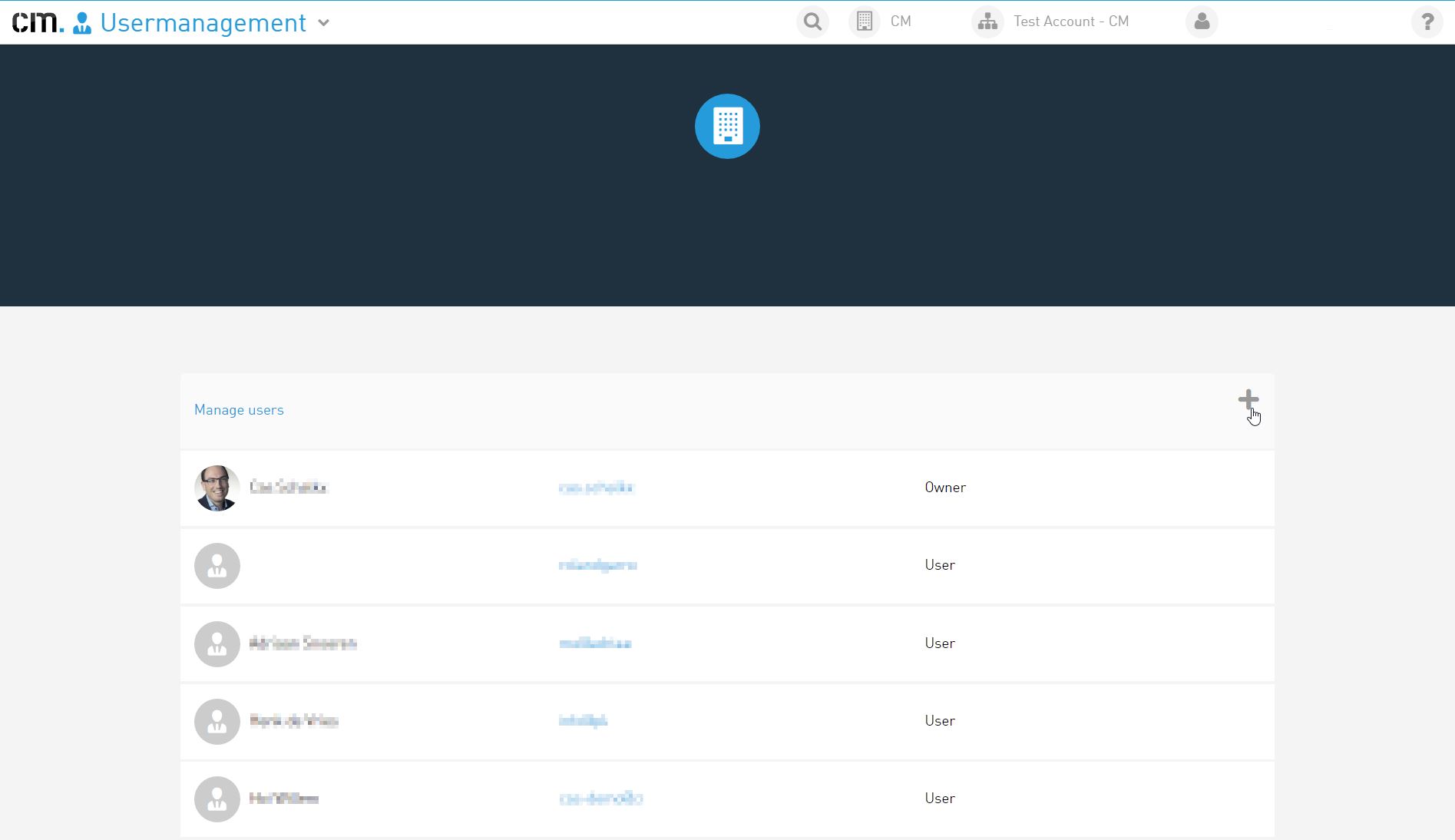 3. Fill in the email of the user who is going to be added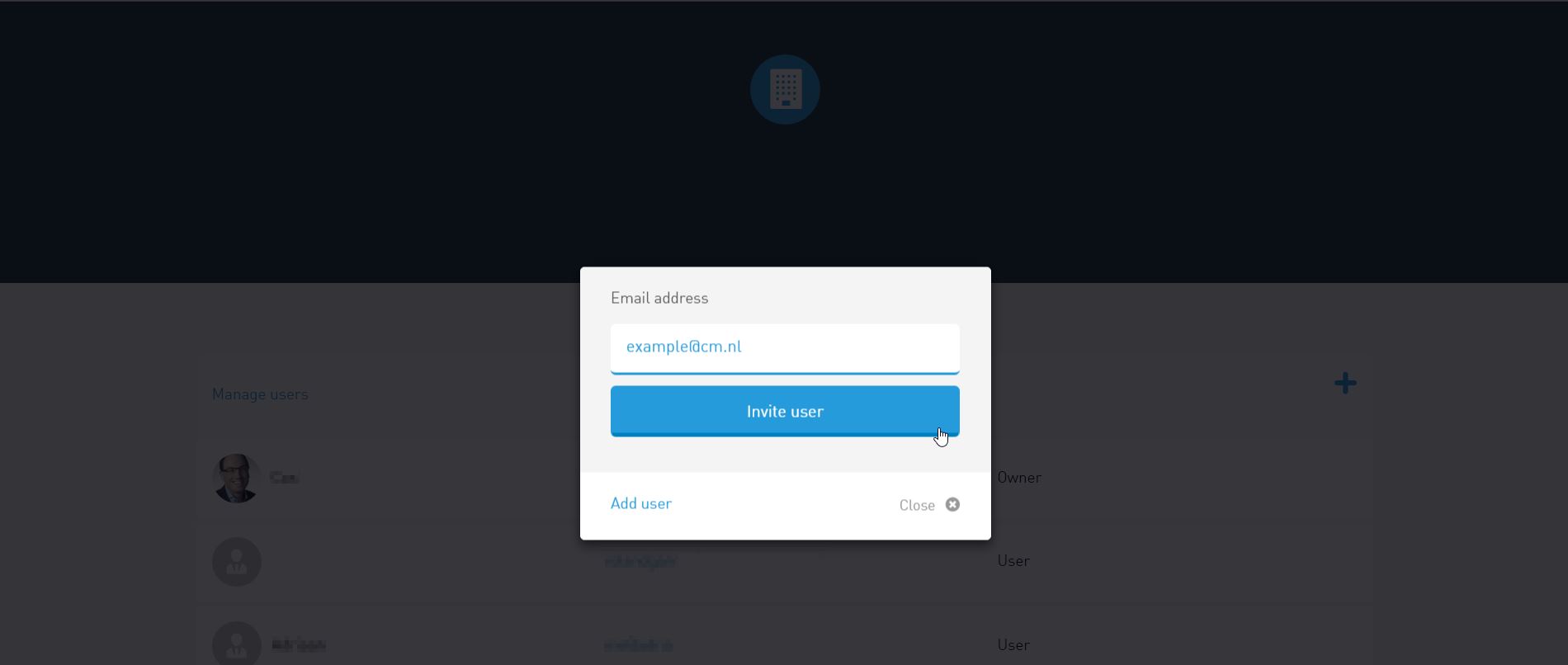 4. Click Invite user
A confirmation email with a verification link will be sent to the email address you just entered.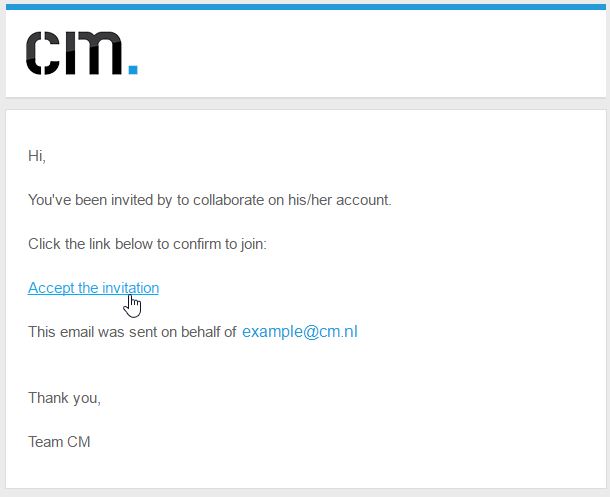 Clicking the link will redirect you to the CM users webpage where you can create your own password. Please fill in a password and verify it by clicking "Set password".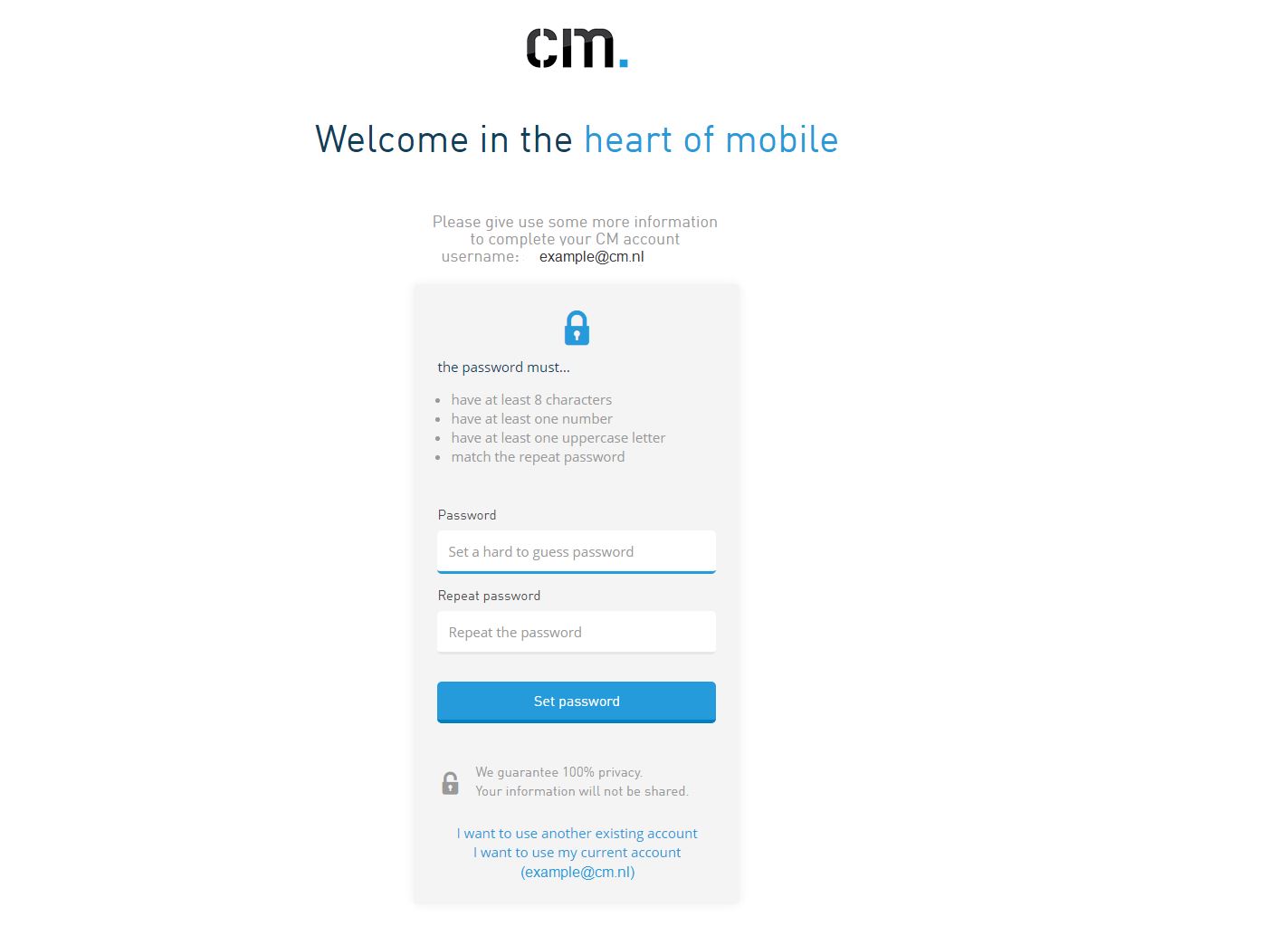 Finally you can choose to add an extra security layer to your user account. Please fill in your mobile phone number. It is also possible to skip this step by clicking the "skip this step" text.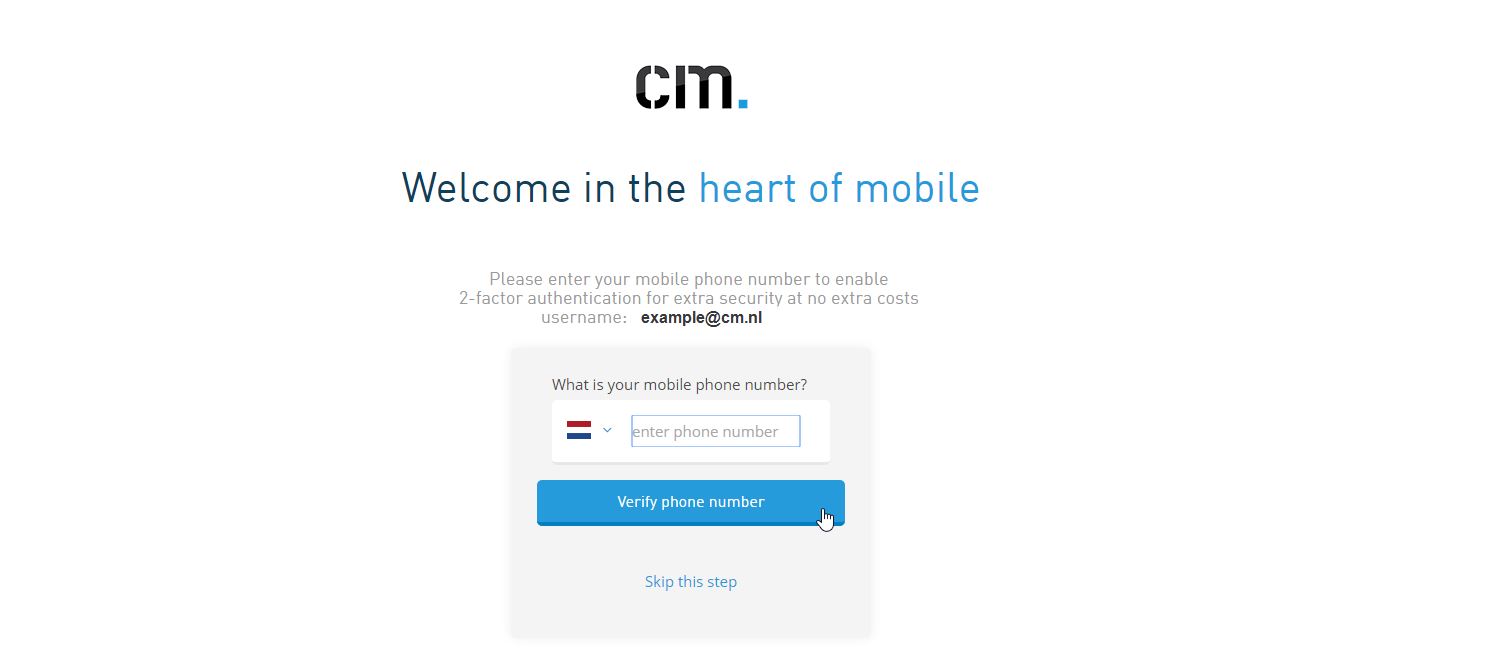 A verification code is sent to the mobile phone number given; entering this verification code validates both the email address and the phone number.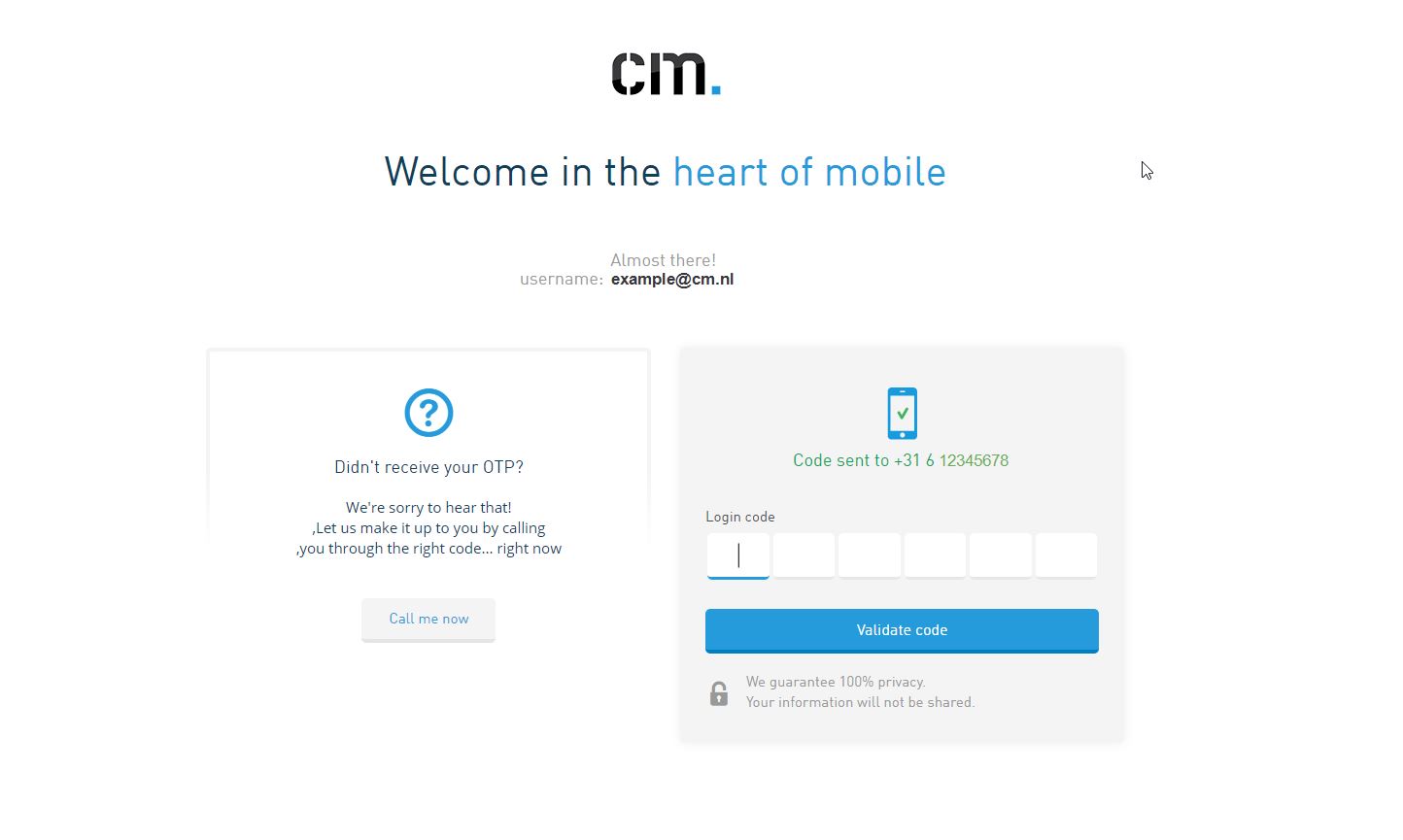 Congratulations you can login and start sending messages.