How to send SMS Messages using the web interface?
1. Go to your app "send messages" on your dashboard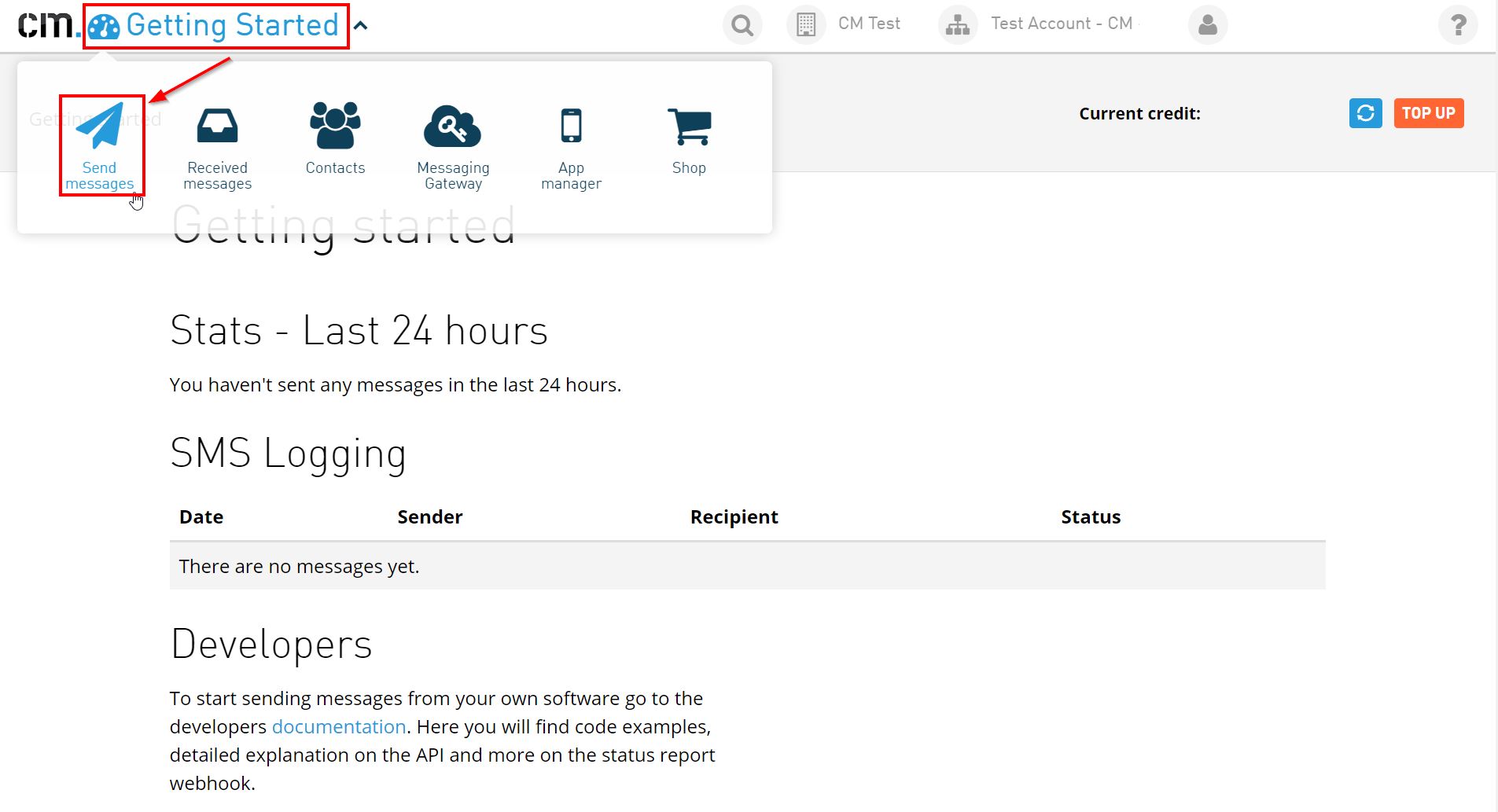 2. Enter the text you want to send
Enter your message in the text message input box. At the bottom of the input box you'll find a counter. This counter shows the amount of characters in your message, the number of characters left and whether it is a Unicode message you are about send. A message using the standard GSM alphabet can contain 160 characters. When you use the Unicode alphabet you are limited to 70 characters. When you use more characters the message will be sent in multiple parts.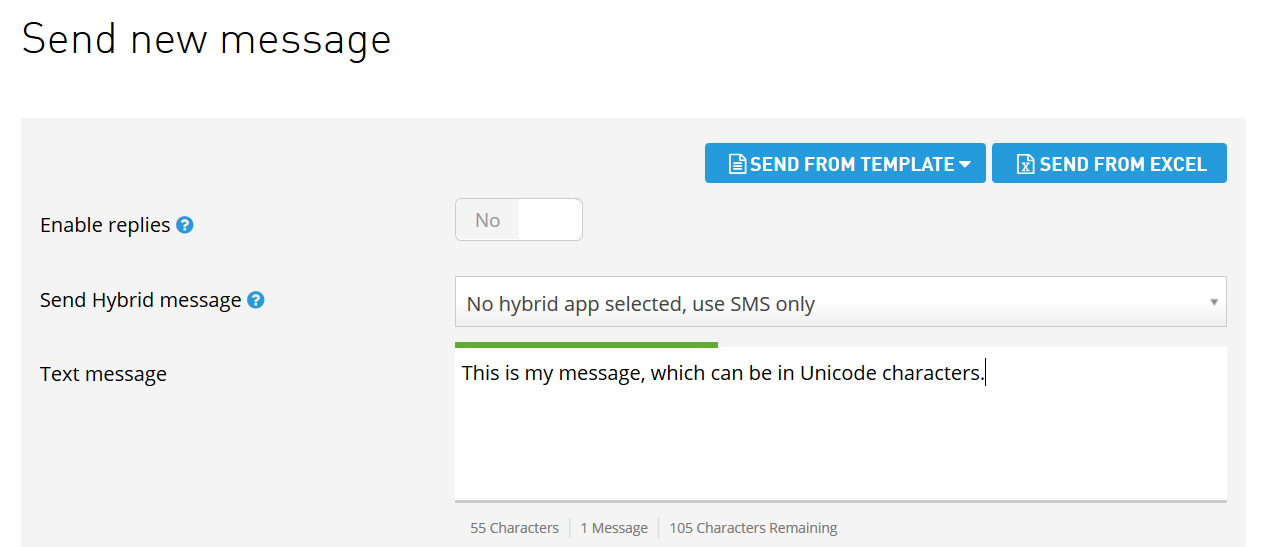 3. Choose the recipients
Select one or more recipients to send your message to. You can fill in a mobile phone number or choose a contact or group from the address book (read more(link) on uploading to you address book).


4. Select your sender name (alphanumeric or numerical)
You can configure your own sender name (originator) of maximal 11 characters. If you send messages to operators that do not allow an alphanumeric sender name we will overwrite the sender with a numerical one.


5. Schedule your message
The only thing left is to schedule your message. You can choose to send the message immediately or choose a later date and time. It's also possible to save it as a concept to send at a later time.