Templates can be used to store messages that are persistent and can be send with the click of a button.
Create a template
You can create a template simply by starting a new Message in the app Send messages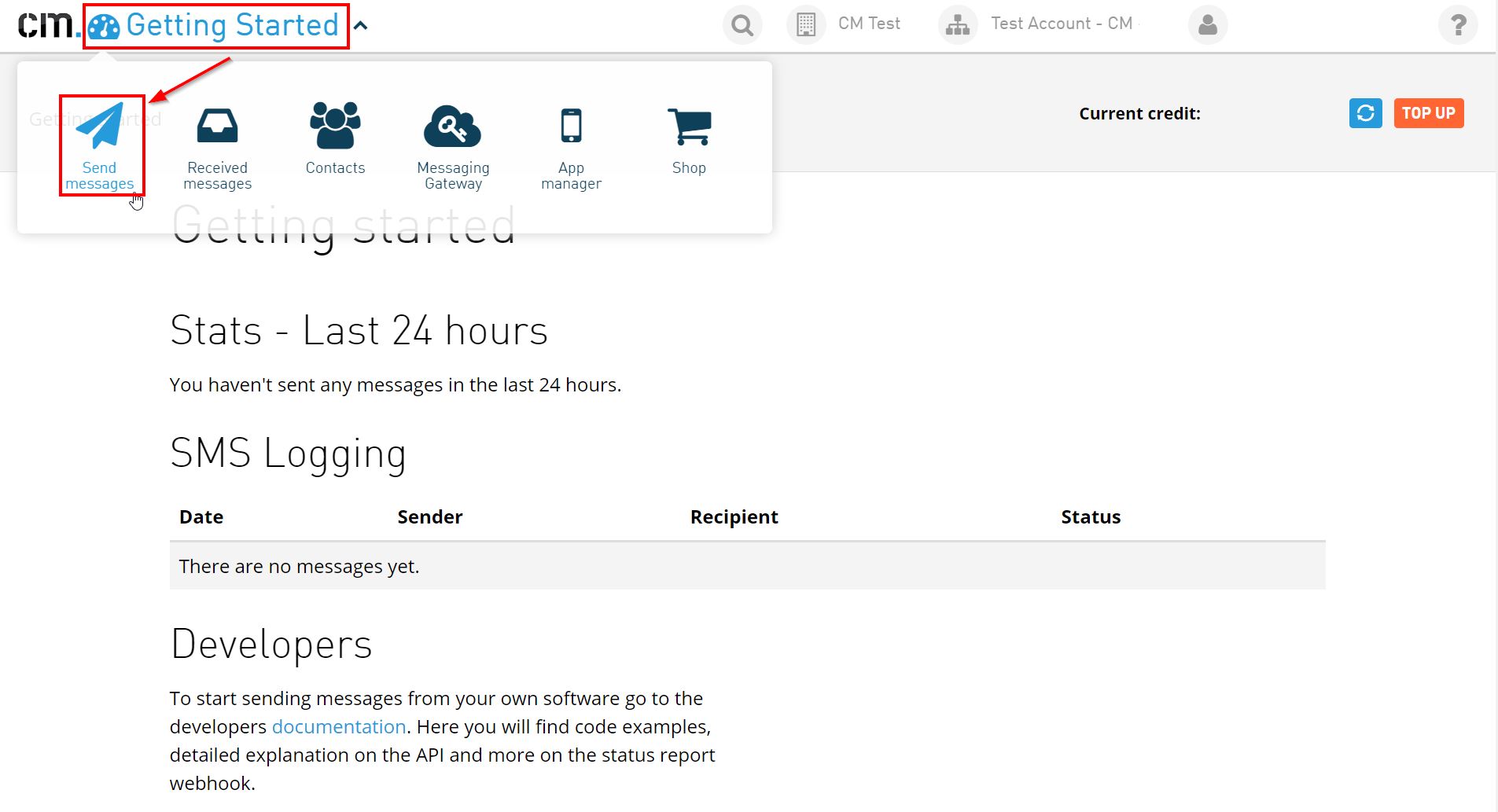 Prepare the message as you would have done sending a regular message, but make sure you select the "Save as Template" option.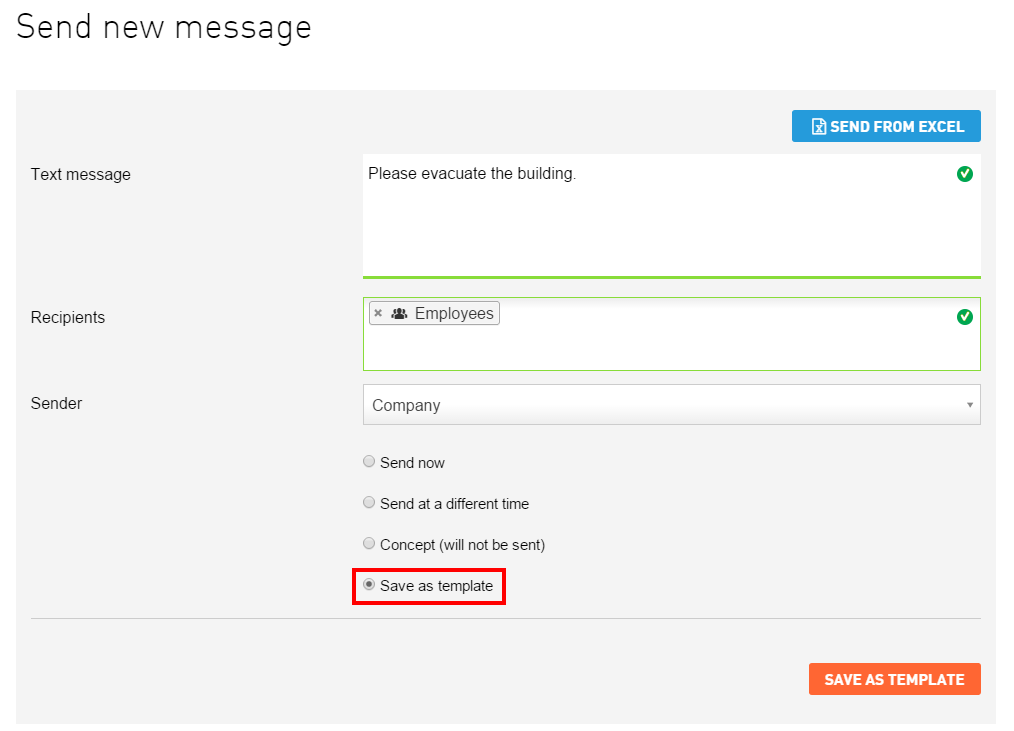 You can prepare templates to groups. Changes in groups will also be reflected in the templates. So if you send the template, the contacts that are in a group at that moment will receive the messages.
Send a template
Sending a template can be done easily by clicking the "Send Now" button (b). Templated messages are displayed on the "Send Messages"-page, and you can filter them using dropdown menu (a).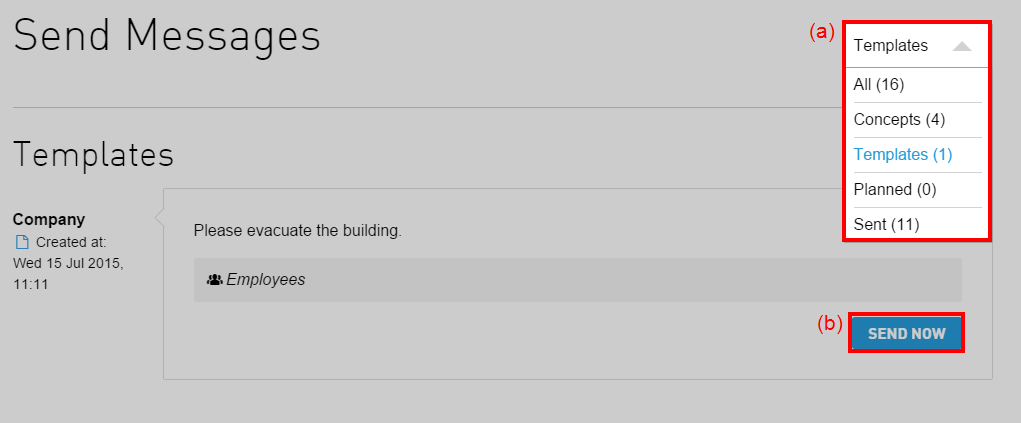 Editing and deleting templates
You can edit and delete templates by using the pencil icon (to edit) or the cross icon (to delete).