Can I test before purchase?
Yes, you can easily and quickly create an demo account via our website https://register.cmtelecom.com/.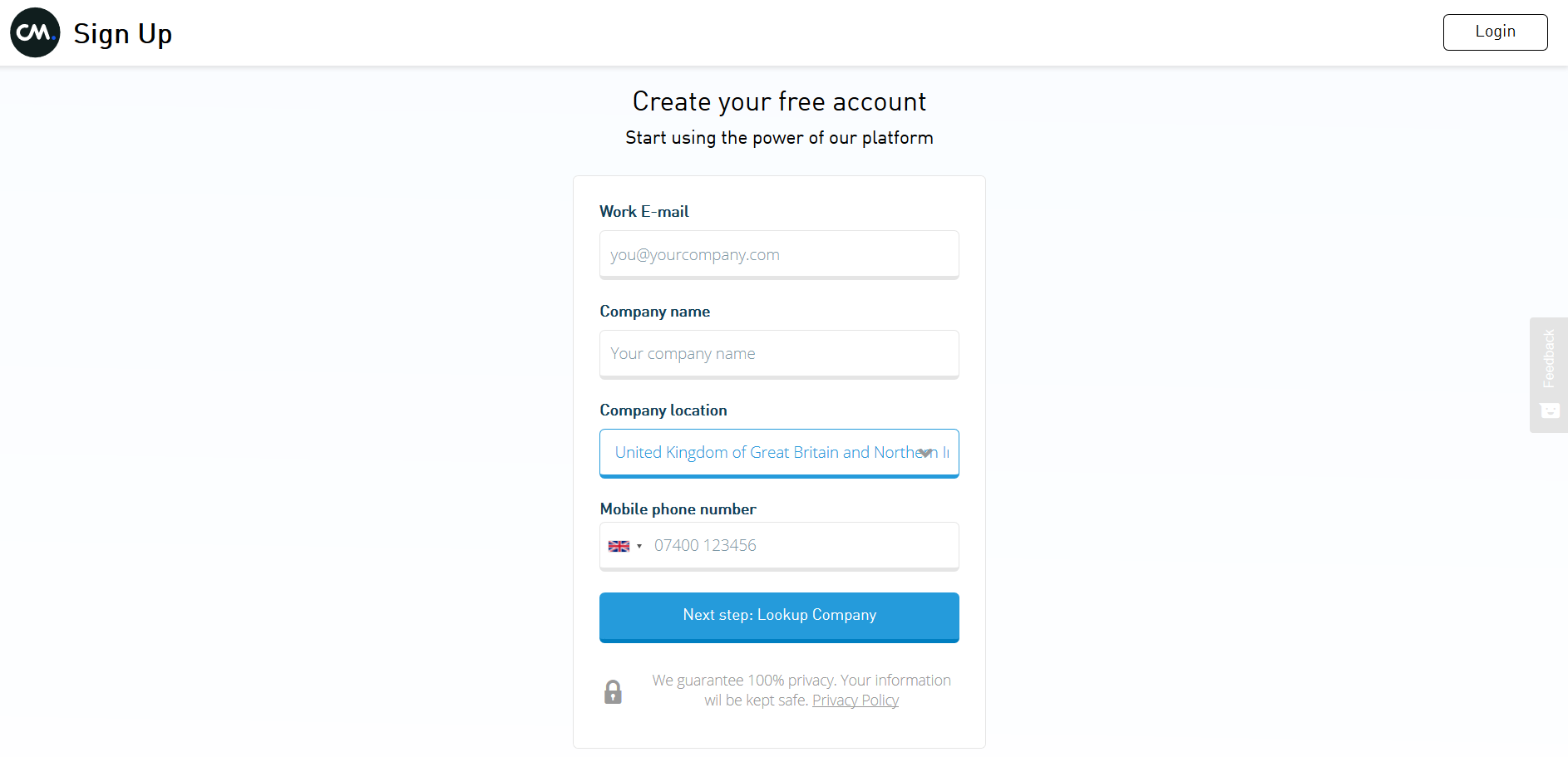 You will get 10 test messages free of charge, so you can give it a try. When you're completely satisfied, you can use "Top up" to charge your money into your account.