How to upload a (personalised) group
Go to Address Book app via the My Apps menu in the right corner and click on plus-icon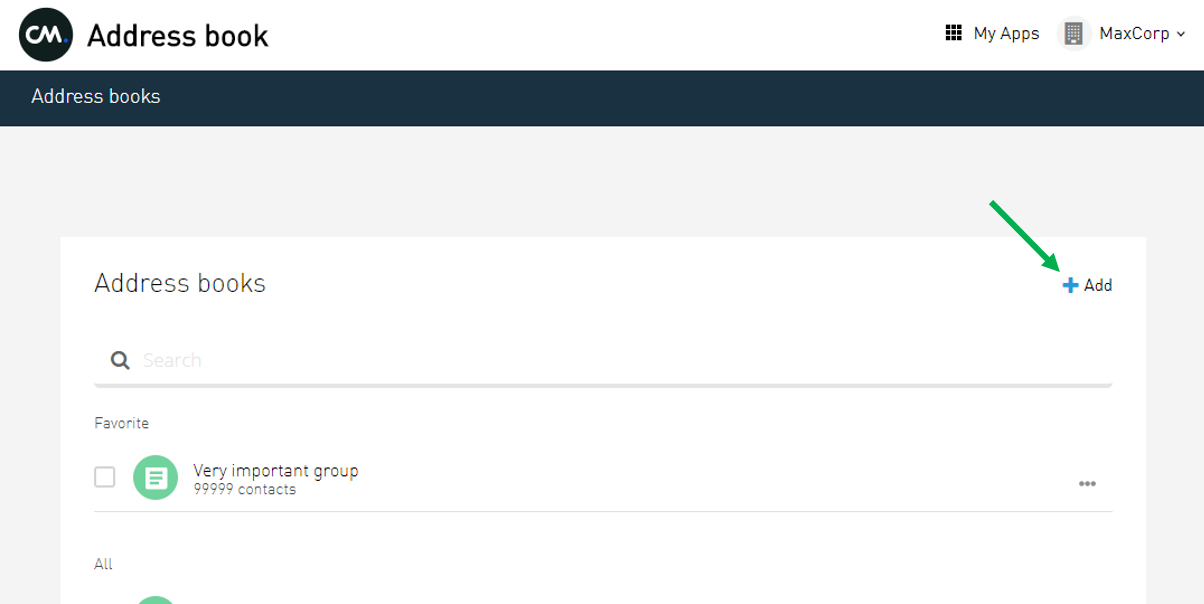 Upload: Upload your Excel file with the mobile numbers you want to send a message to. You can also upload a specific message text for each phone number in a second column.

Start with uploading your Microsoft Excel list with mobile numbers and optionally (part) of the message content.


Match: Select the column in which the mobile numbers are stored, and if applicable, the column that contains (part of) the message body. All other columns will be omitted.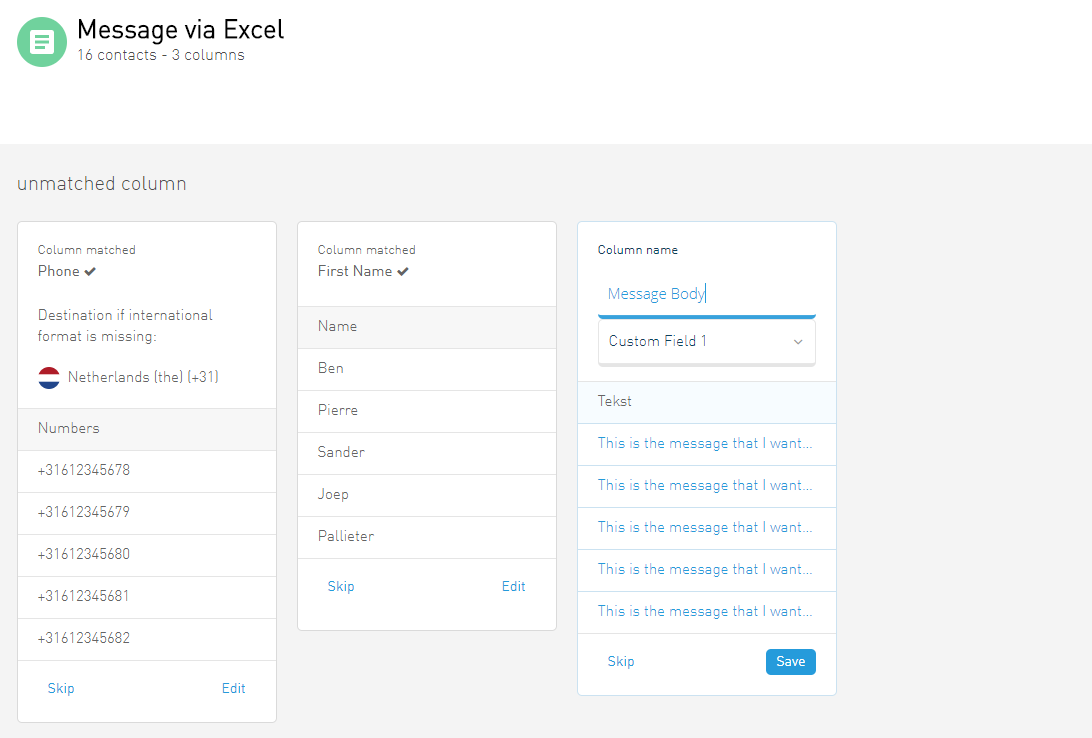 All mobile phone numbers will be validated to check whether they are valid phone numbers. Please format all the numbers using the international format by adding country codes. Here you can read a bit more background to formatting international telephone numbers.
Message: If your source file does NOT contain message bodies please compose the message you want to send to all recipients via the Send messages app (Check "Send via Send messages").
Launch: Send your Excel batch directly or schedule it for dispatch on a later moment.