Templates can be used to easily send messages with the same or similar content. You create the template once and can then create multiple messages from that template.
Once you are in the campaign app, click on the blue plus icon to create a new template.

You will see the option to (1) create a new message or (2) create a new template. Click New Template.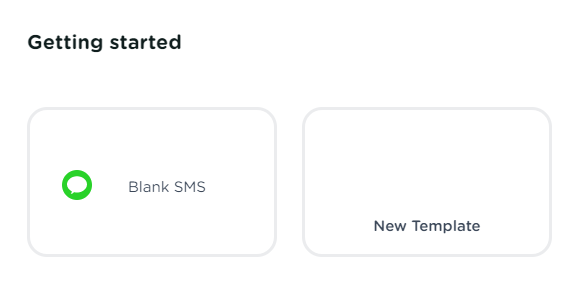 This will lead you to a new screen where you can set the content of your campaign without actually sending it. The information you fill in here will be automatically filled in later in a campaign.
Provide your template with a recognizable name so that you can easily find it again later.
Channel Specify the channel on which you want to broadcast the campaign. Only the channels you have activated in your account will be displayed.
Recipient Optional You can specify whether you want to define the recipients in the template. This can be useful if you always send a similar message to the same group of people.
Sender Specify the name you want to use as the sender. This is the name that people will see once they receive the message.
Message The content of the message. This is a mandatory field, but you can change the content when you send the campaign.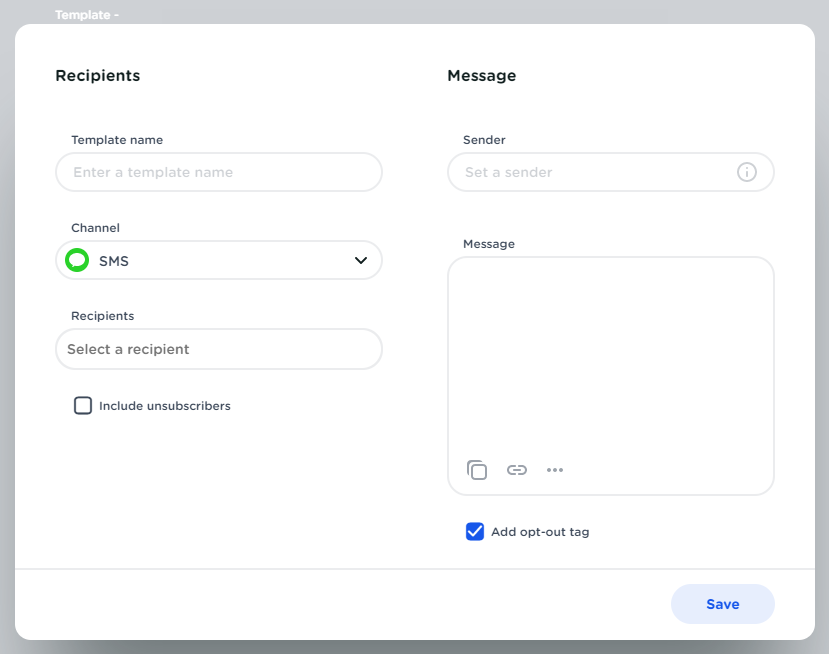 If you are satisfied with the template, you can save it. When you return to the overview, you can start a new campaign from the newly created template.