Go to Campaigns.

Click the + for a new campaign.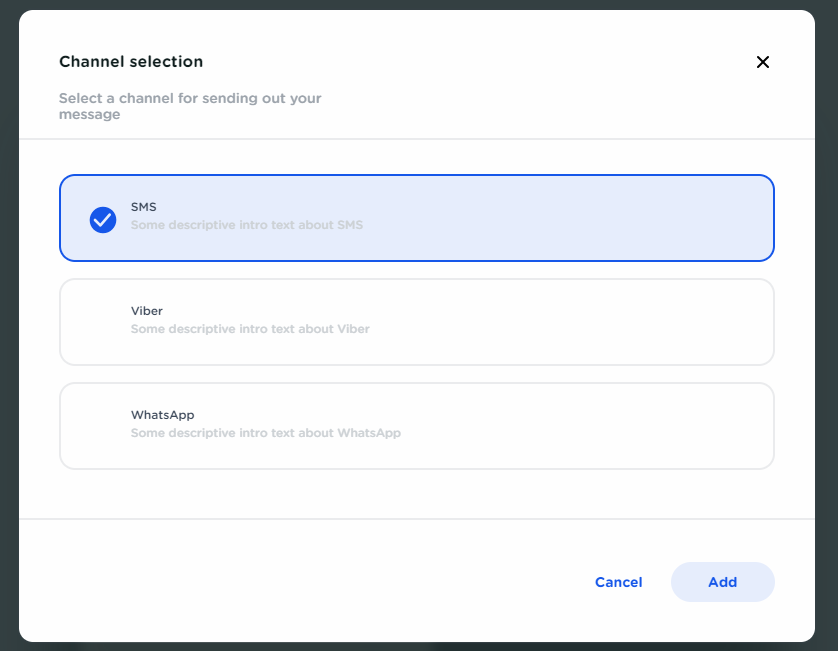 Select SMS.
If you are interested in Viber and WhatsApp you will need to get an Enterprise subscription. Contact sales to connect you.
Click on add.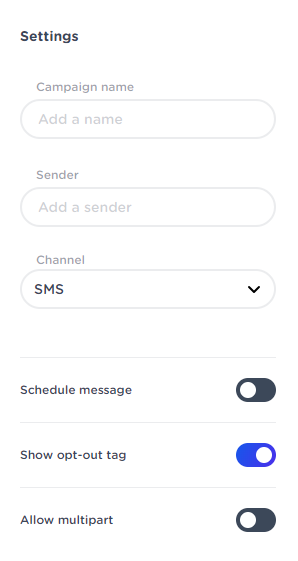 Campaign name: Example, fill in: My demo
Sender: Example, fill in: CM.com
Channel: If you selected SMS you can still switch to Viber. Other channels will be added soon! Select your channel.
Schedule message: Turn on if you want your message to be sent on a specific data and time (not straight away)
Show opt – out tag: This one is always on, expecting a marketing message. If you don't want an opt out, you can turn this off.
Allow multipart: We allow 160 characters. If it does not matter your message is longer you can turn this on.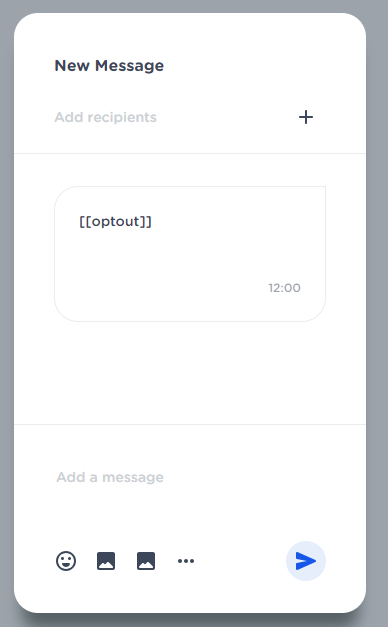 You can type your customers phone number in the Add recipients field, don't forget to include the country code! Or click on the + and select your Address Book list. Type a personal messages including their first name. (you have to type it manually cause this does not come out of the Address Book)
E.g.: Dear James, Thank you for visiting us at MWC. Have a look at our landing page to collect your free coffee!
In case you use Viber: Upload an Image and include a CM-Page for the nice experience!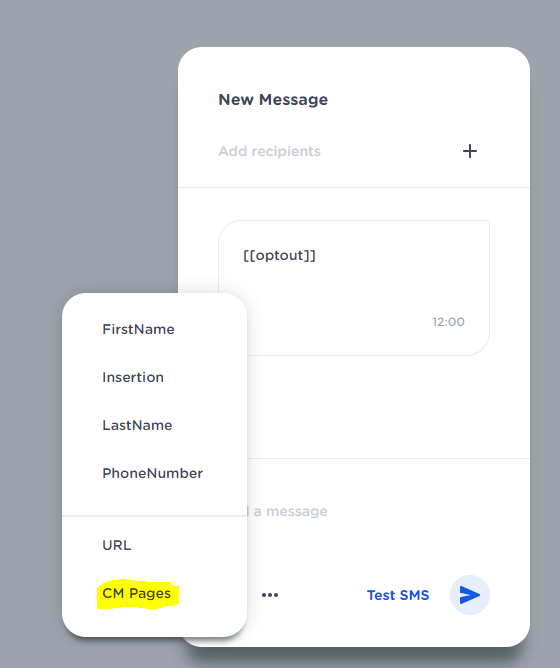 You can add the page clicking on the … (dots)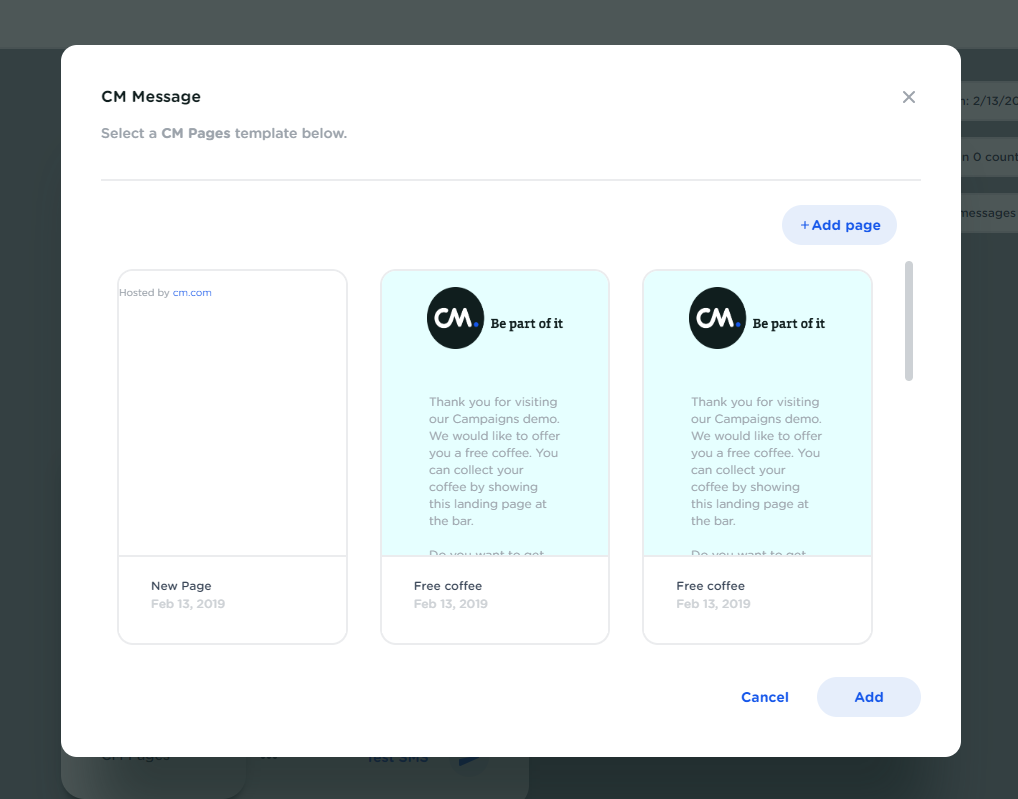 Select the page you already created or go to Pages. Click add.
Now your Message is ready to be sent. Press

The customer will receive their message + page in either Viber or SMS.
To Try:
SMS to 1 or more persons
Include a CM-Page
Viber Message to 1 or more persons + Image