Here, you'll read exactly how to connect Facebook Messenger to the GIN/CM Customer Contact dashboard below.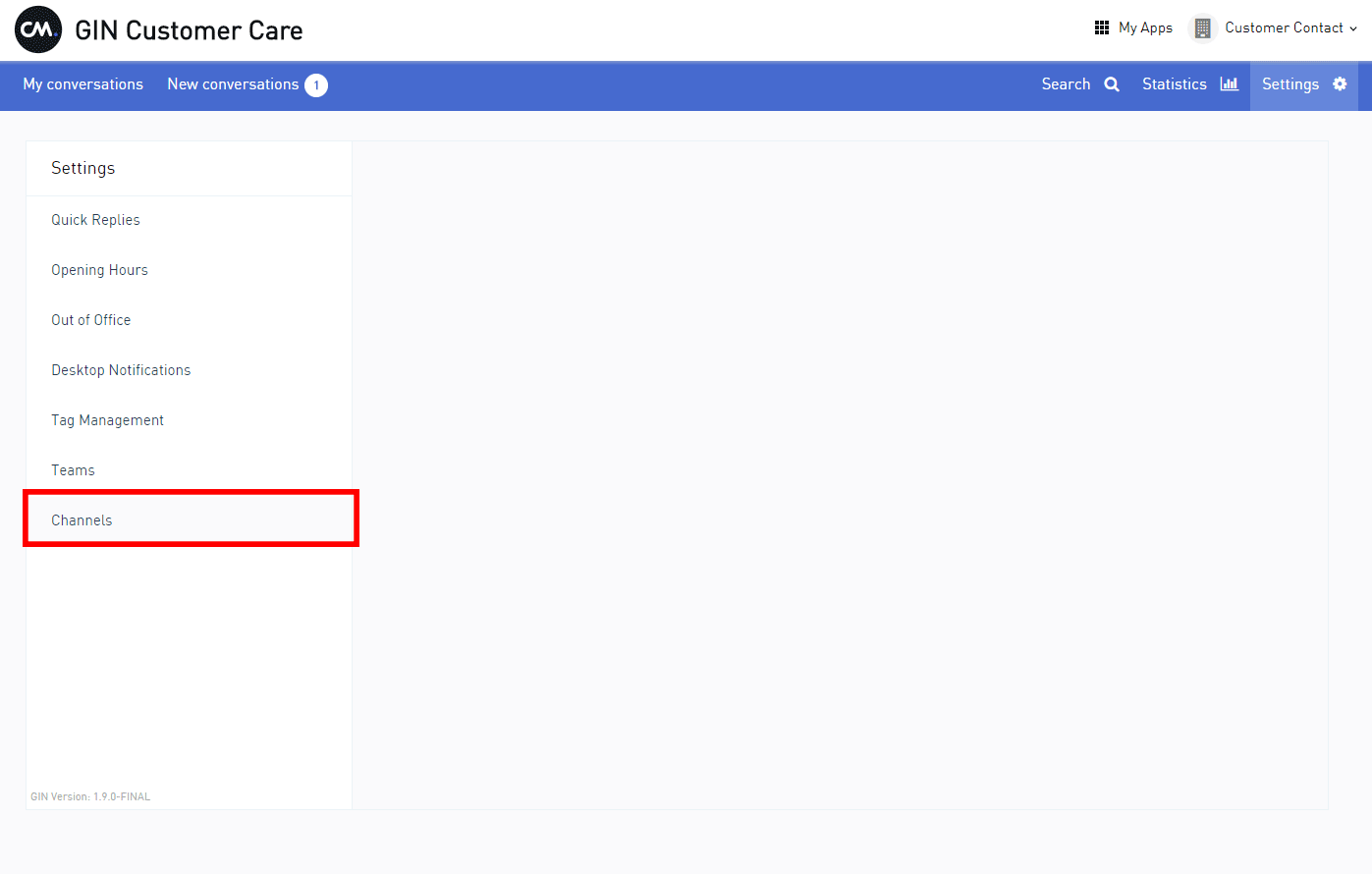 Click 'Channels' in the 'Settings' menu
Click 'Add channel' at Facebook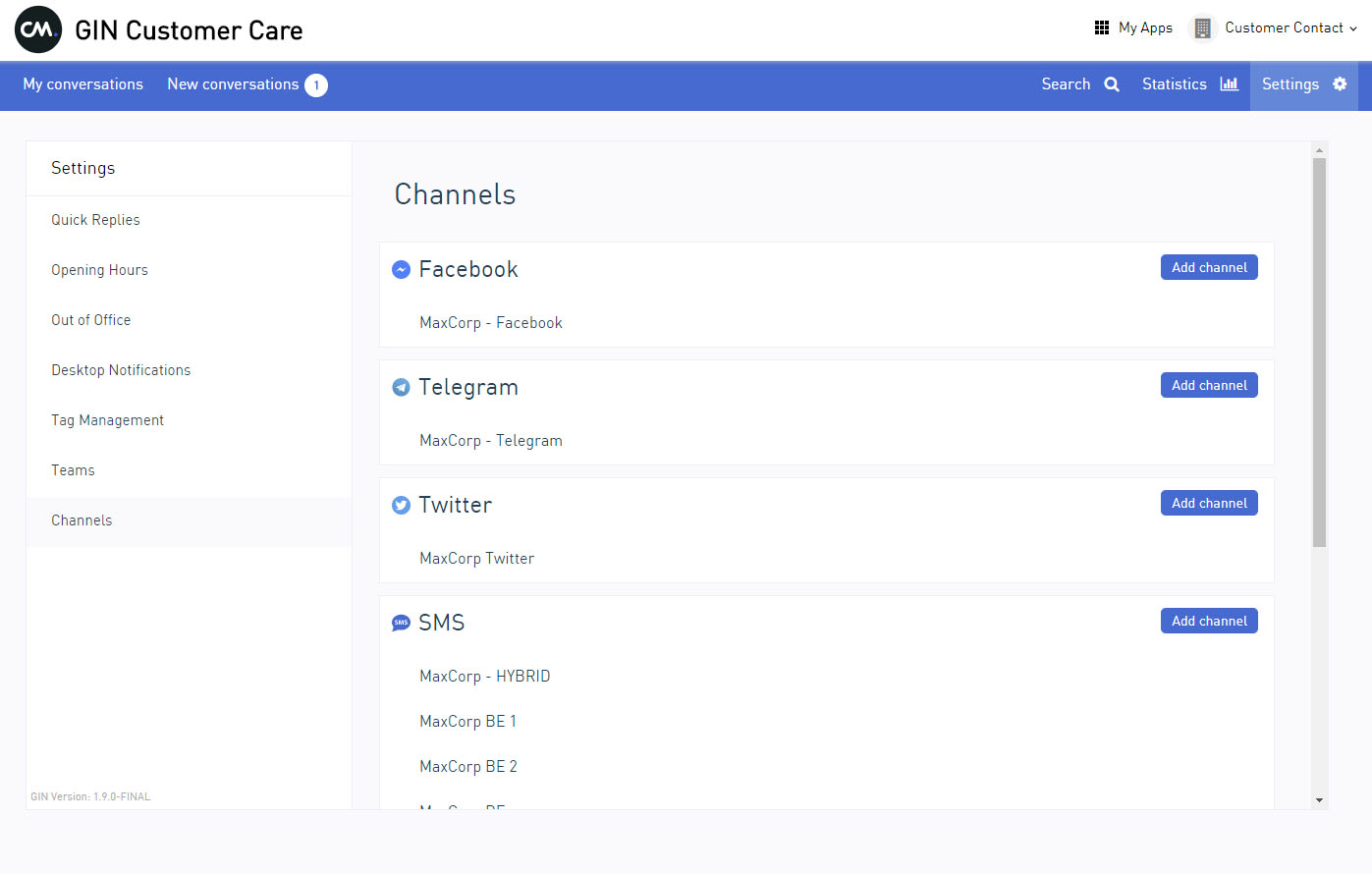 Click 'Start'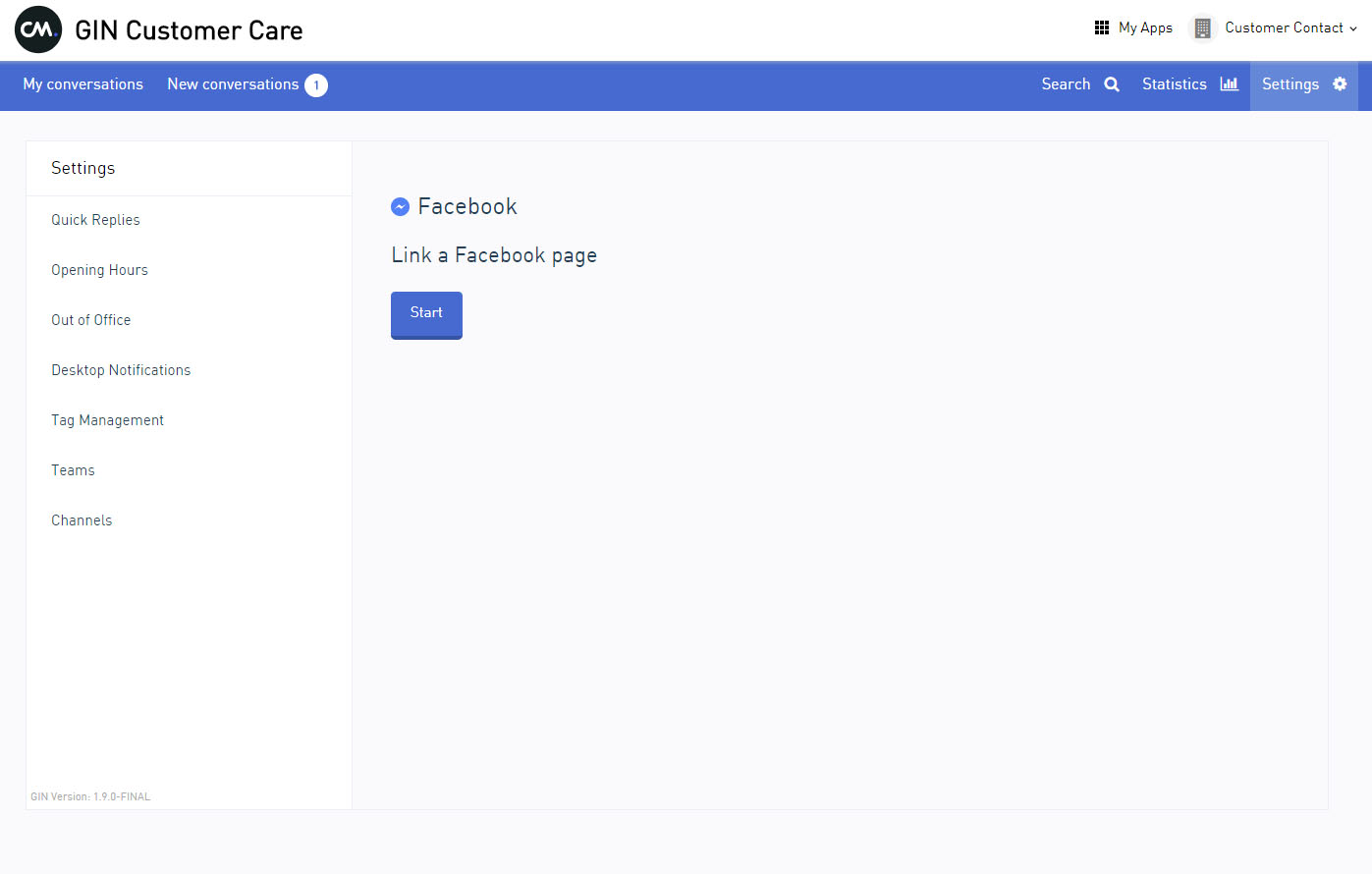 Click 'Continue with Facebook'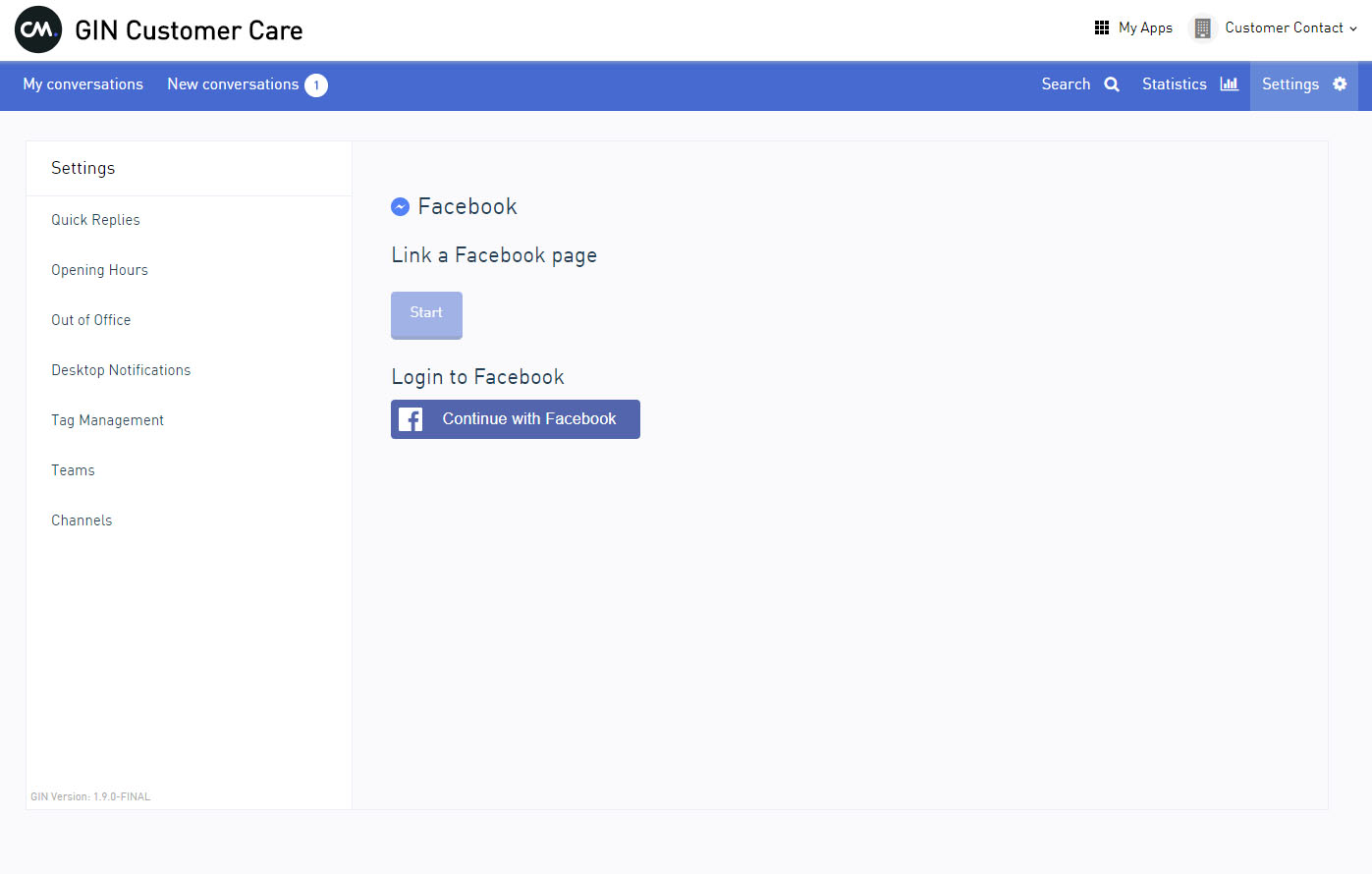 A pop-up will appear in which you can safely log in with your existing Facebook credentials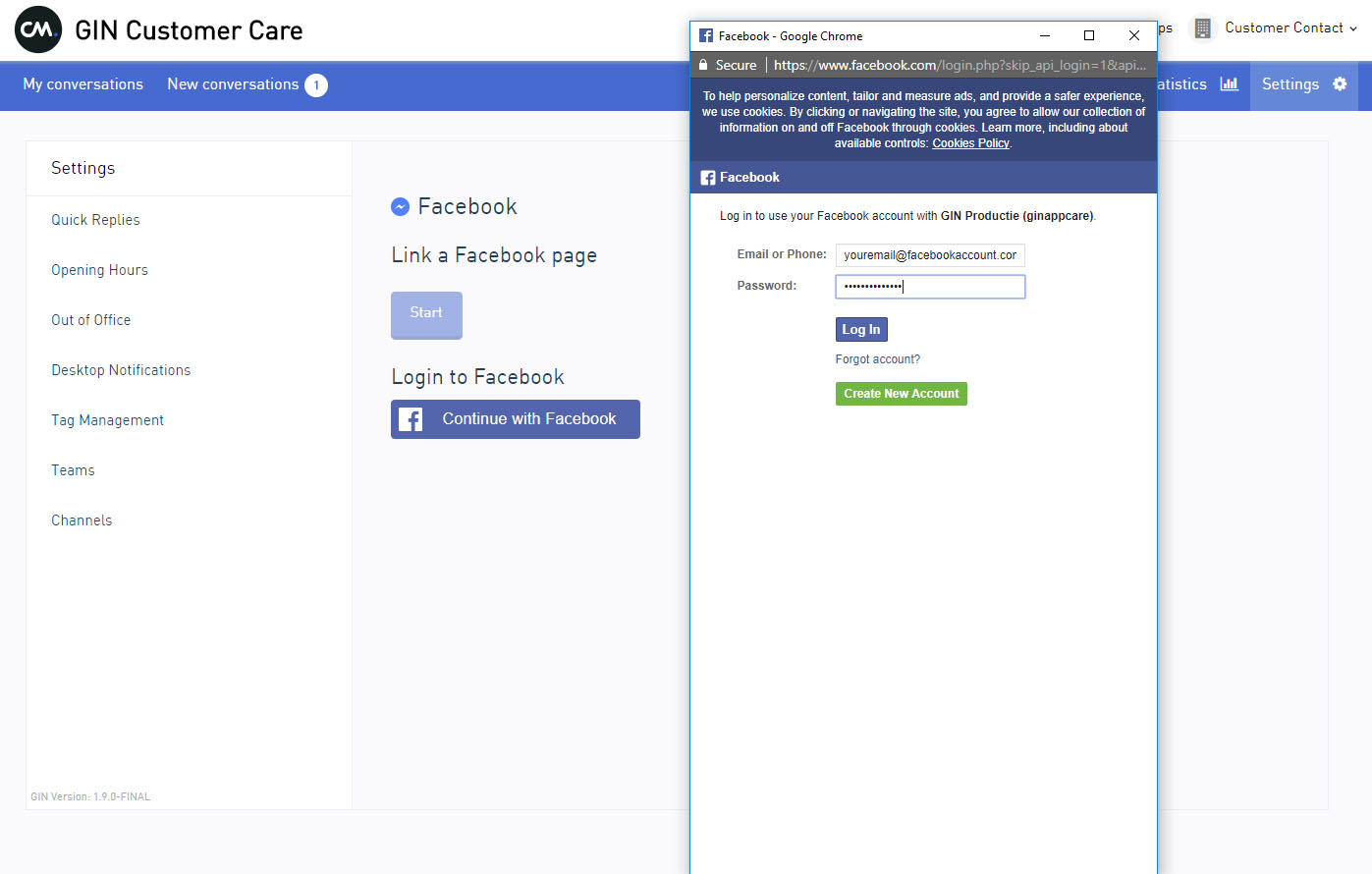 Follow the steps in this pop-up. Choose what you allow GIN/CM Customer Contact to do on your Facebook account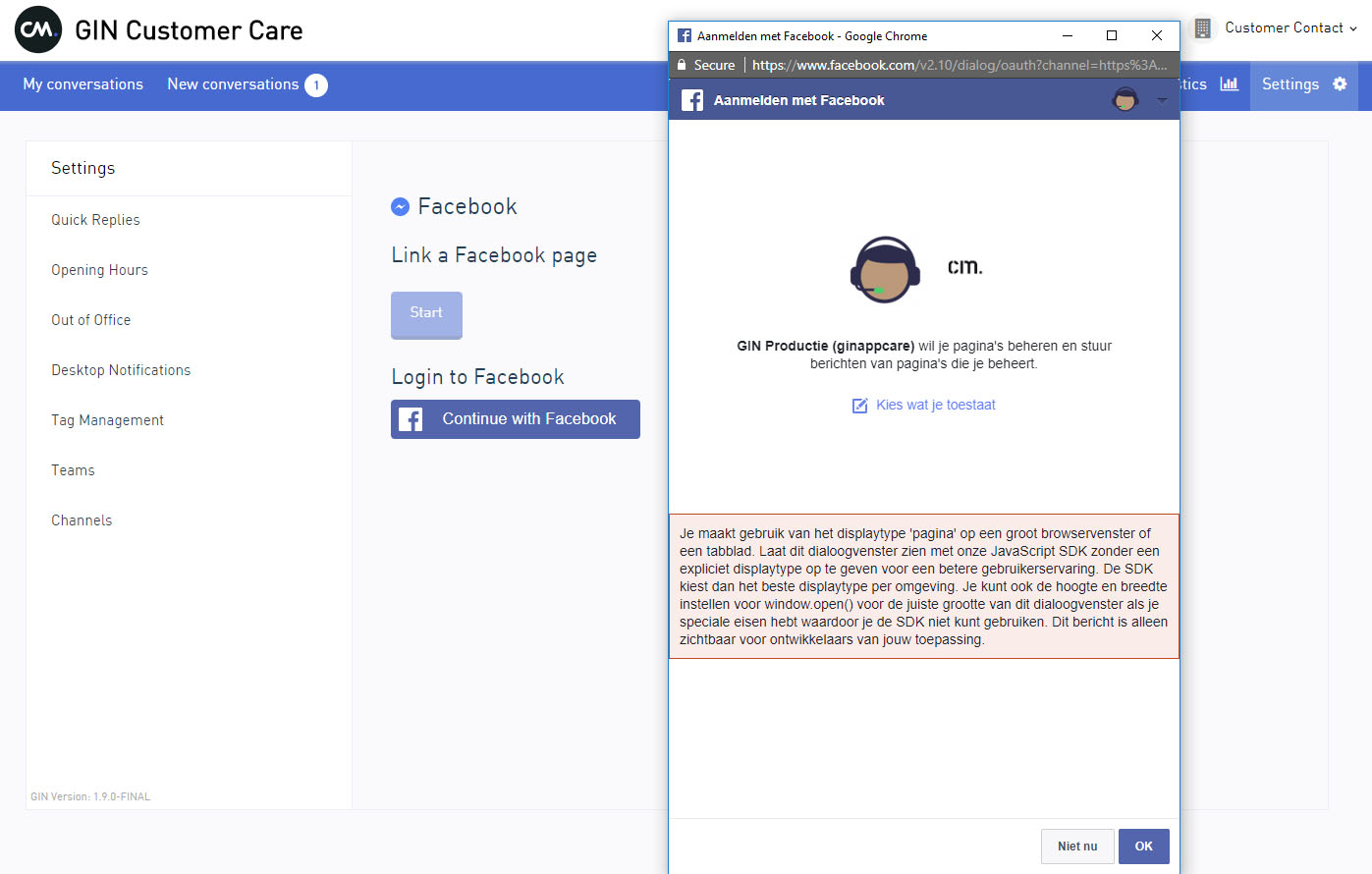 Select the page you want to connect to GIN/CM Customer Contact.
Attention: you need to have administrator roles on this page to be able to make the connection with GIN. Read HERE how to get these admin rights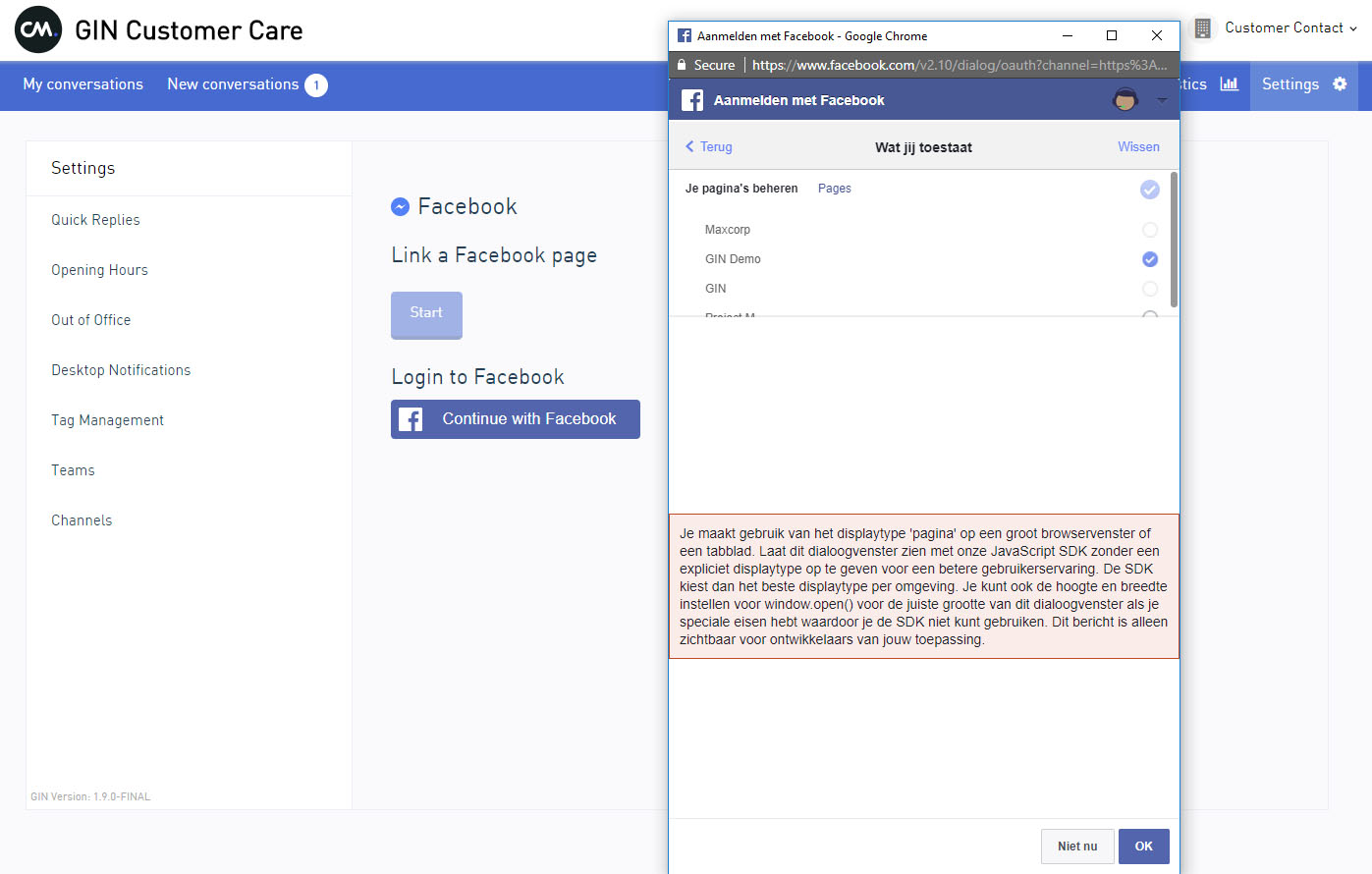 Make sure the box 'Send messages from pages I manage' is ticked and hit OK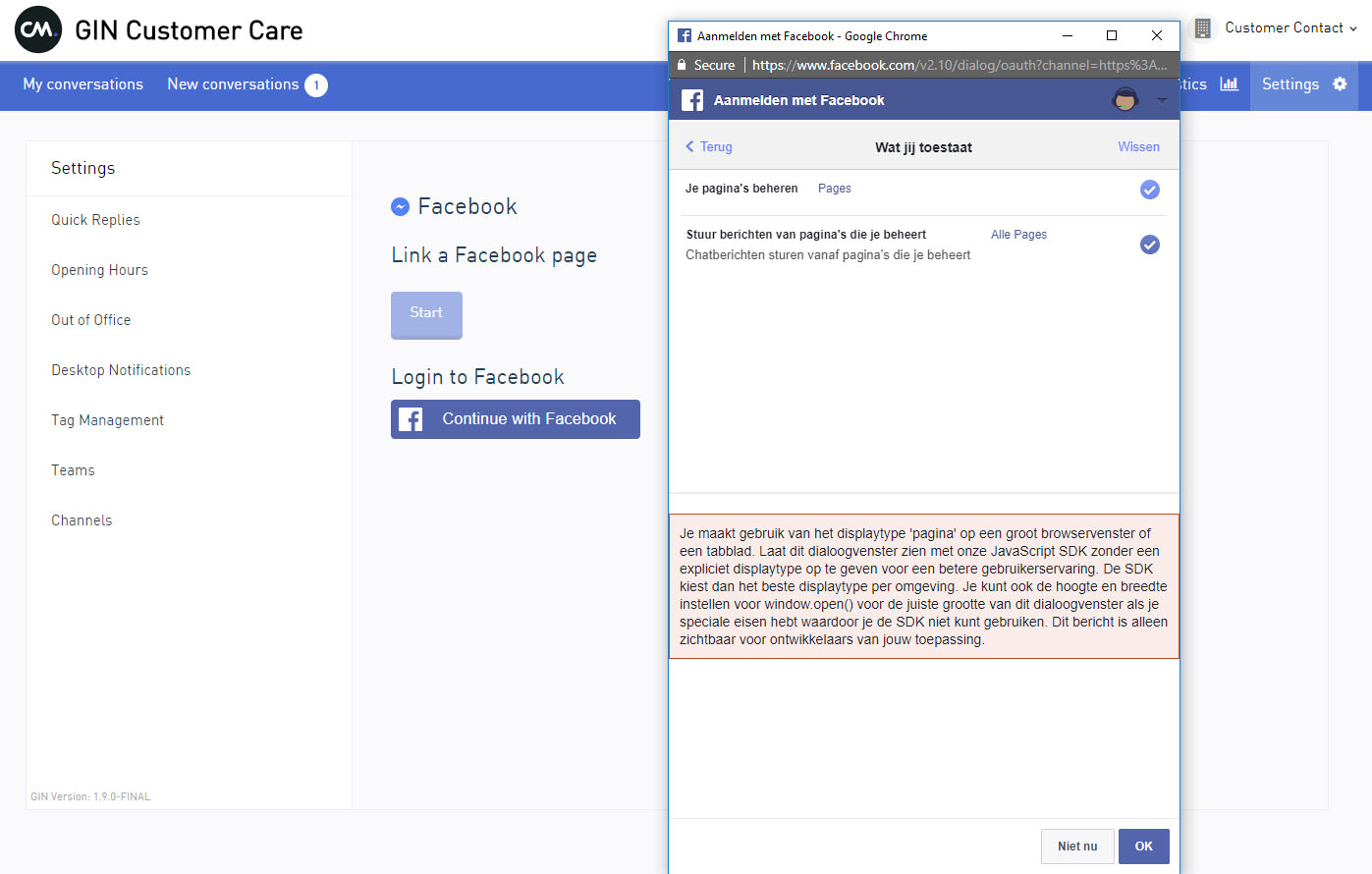 In the GIN/Customer Contact dashboard, click on the page you want to connect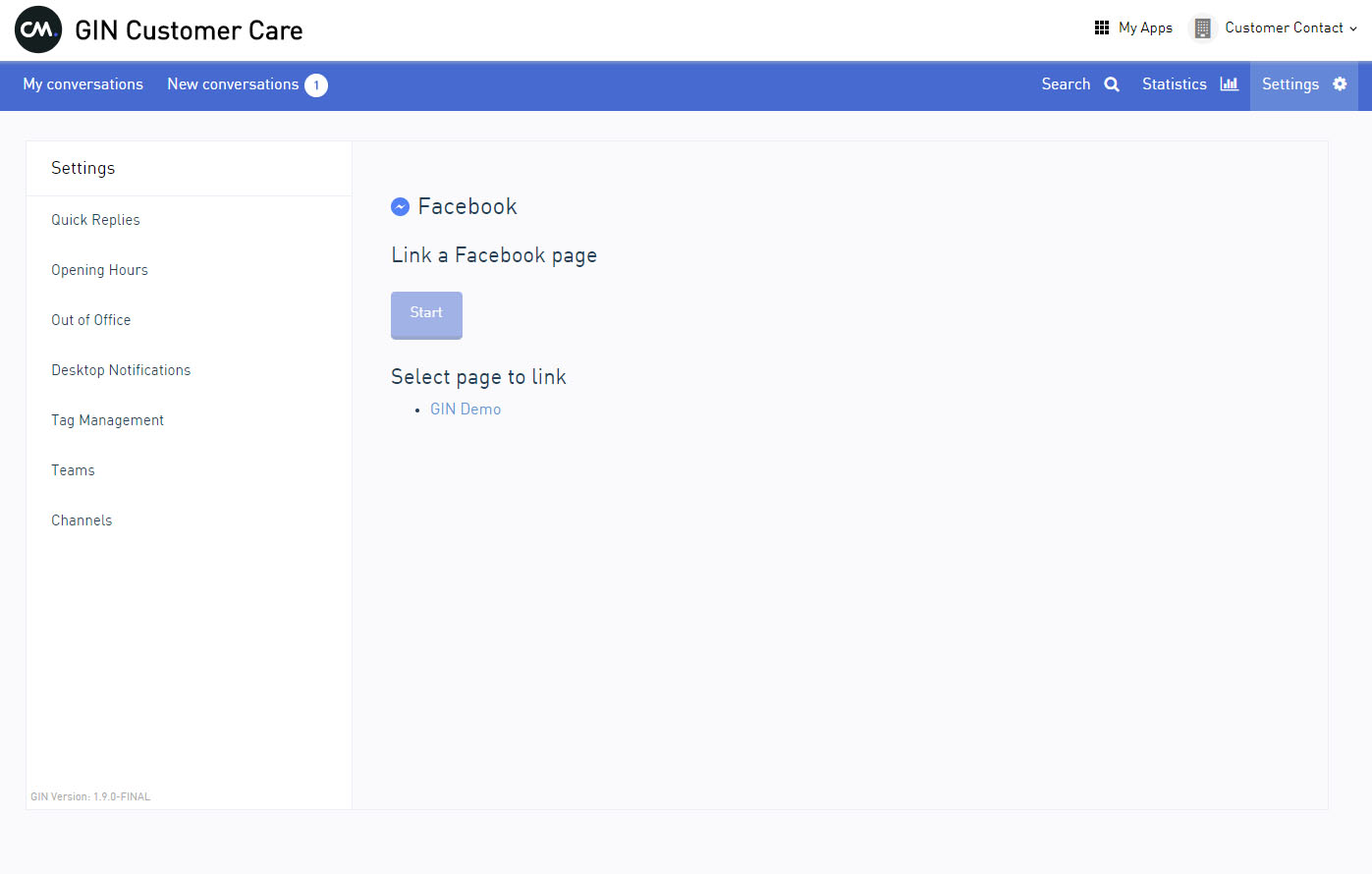 Done! From now on, you can send and receive messages within GIN from the connected Facebook page.