How can I add and manage contacts and groups in my address book?
You can add contacts one by one, or import a larger file using Excel or CSV.
Go to "Contacts" app via the menu

Press the Button "Add contact"

Fill in all the detail of the contact person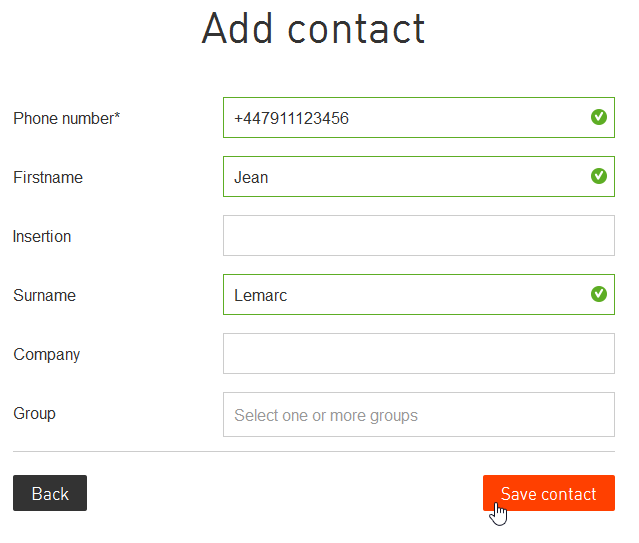 Select group if applicable

Create a group
Import from Excel file
Press the button "import"

Upload a Microsoft Excel file using the browse button. You can download an example file to see the standard columns layout, but you can also use your own. If you want to add multiple groups to contacts, divide them by a comma.

Match the content of the file to the fields in your address book (phone number, firstname, insertion, surname, company, groups)


Upload contacts in your addressbook by clicking the "Upload" button.
Edit contacts or groups
On the contact page you can find the complete list of contacts and groups uploaded in your address book. Hover over a contact or group and click on the sent icon to send a mobile message to them. If you click on the pencil icon you can edit the selected contact or group.