Let's get started and send your first message!
Go to the Send Messages App in the platform header.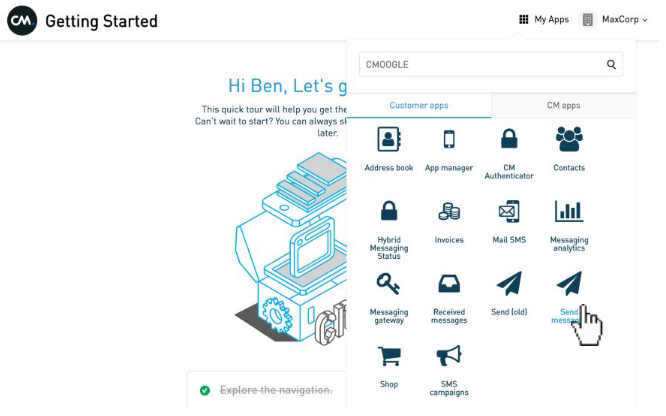 Create a New Message, view All your messages, or edit/manage your Templates.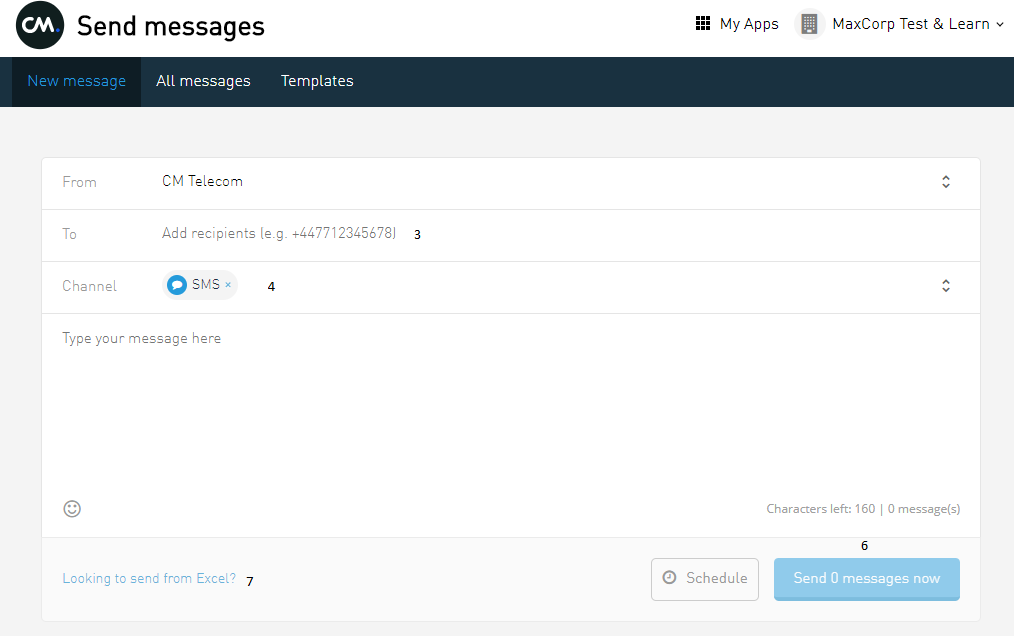 Fill out the "From" ID. This is the ID that the recipient gets to see as the sender.
Add phone numbers manually (be sure to add the international country code (+44 or 0044). Note, phone numbers need to be written without and - in between the numbers.
To select a group or contact (check how to upload a group here) start typing the name and the matches will appear in a dropdown menu below. Select the right group/contact by clicking on the name.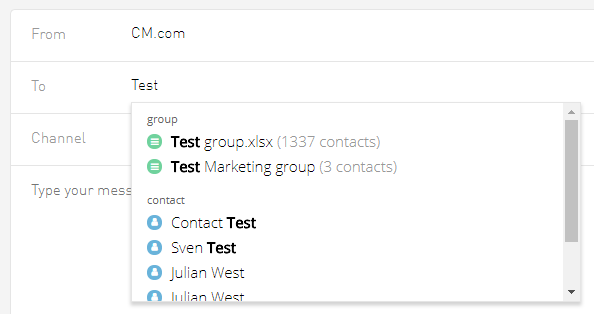 Select a channel (If you are using another channel than SMS, like Push, RCS, any chat Apps). By default, SMS is selected.
Type your message content. You can add Smileys (your message will then be defined as Unicode) or even send directly from your Excel document.
Click Send to send your message(s) immediately, or schedule it.
If you want to send from an Excel file have a look at the option.