3 steps are required to create/start a new campaign in SMS Campaigns. First, you have to click on the Plus-icon in the top right corner of the SMS Campaigns page.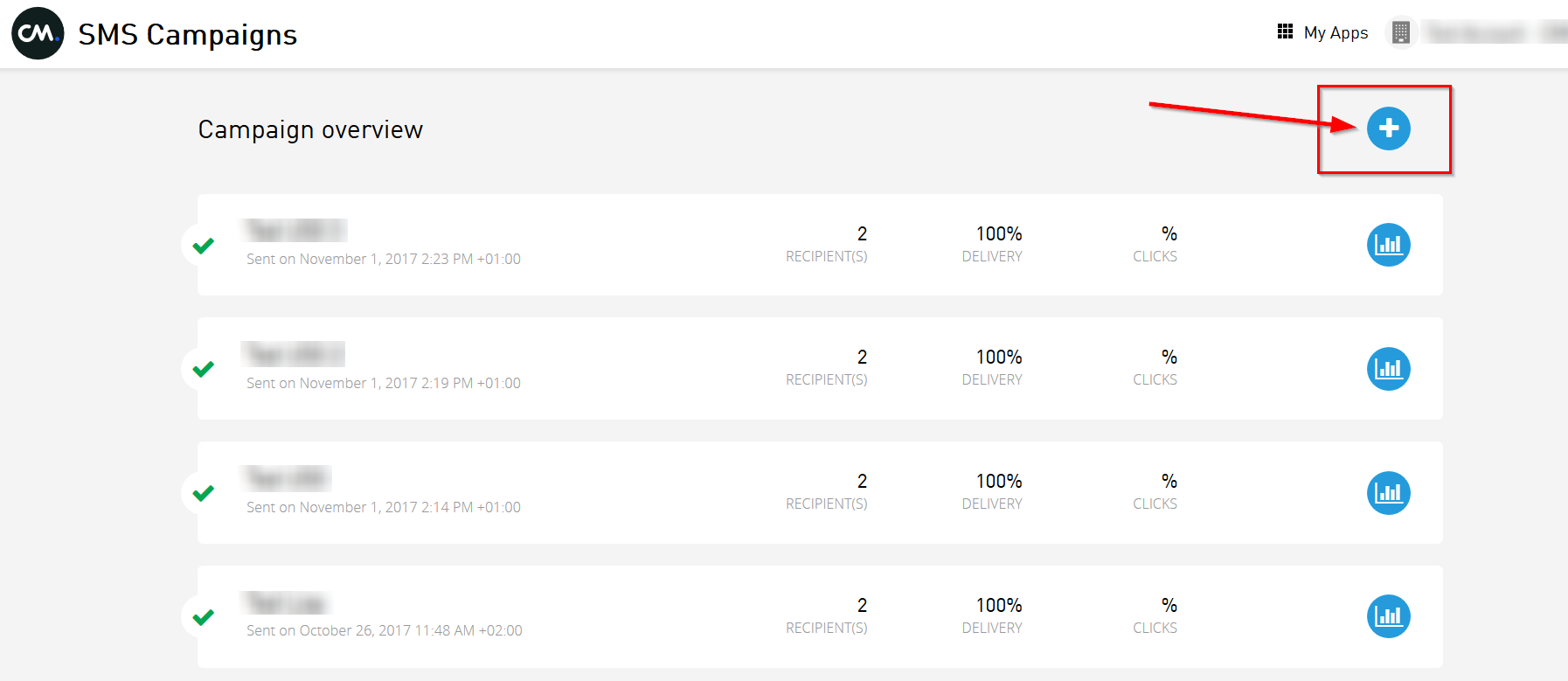 Step 1: Upload the recipient list
SMS Campaigns communicates with our Address Book.
First, you need to add your contacts or upload your database (excel file).
(In case you upload an Excel file, make sure to tag the columns properly so you can easily use them when setting up a campaign)
Then, make a group of it via the Address Book app.

Once you have uploaded the list, go back to the SMS campaigns app and select your list and type in a Campaign Name.
Please note that it might take some time for the system to upload the data. You can check the progress in the contacts app and once it's uploaded be sure to refresh the SMS Campaigns page.
Step 2: Set-up the content
This is where the message that the recipient will receive is set-up. The set-up can be divided into three parts: The content, the link for conversion measuring and the testing.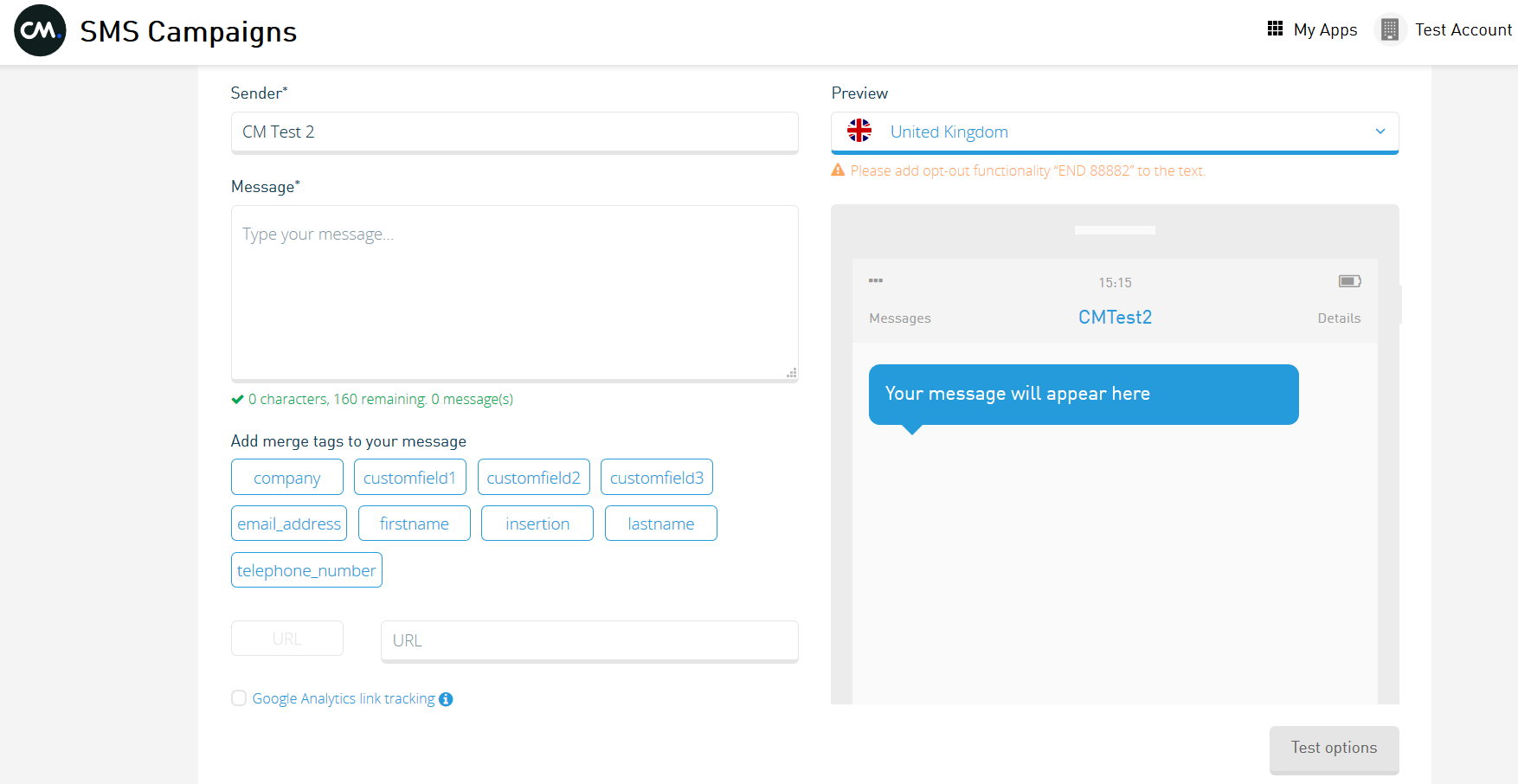 The content
First, Sender ID. It is the name that will appear on the recipient's screen as being the sender. This can be any alphanumeric character, up to 11 characters.
Be aware that in the UK, spaces can't be processed and will be automatically deleted.
Second, the message. If you want to personalise your message, just click on one of the merge tags and they will be added to the message content. You can use as much characters as you want, but you are charged 1 message for every 160 characters.
Merge tags are not included in the count, check your data to see how many characters the longest values for the variable to get an idea about how many message exceed a 160 character mark.
Add links
To add a link to the web page this can be done in three ways:
a simple link

a link with conversion and url-shortening (?)

and a link with Google Url tracking (?). Please check their help articles for more information.
Step 3: The scheduling/confirmation
After you've set-up your campaign you are asked to schedule the campaign and confirm the costs that are associated with the campaign.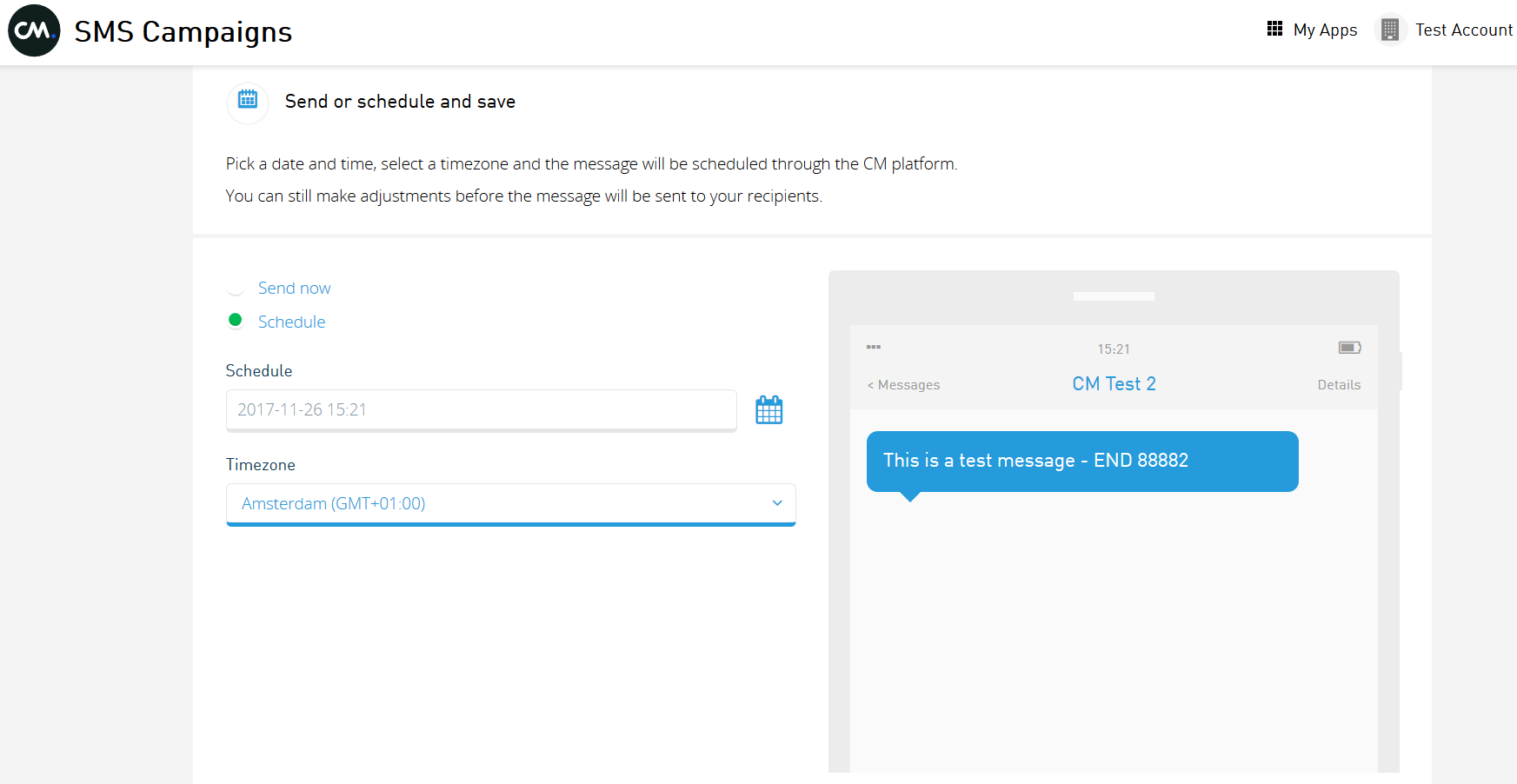 After you've clicked Send or Schedule you're done. The campaign will appear in your campaign overview where you can check out the (processing) statistics.