How to send special characters
Yes, although you can use only 70 characters in a message. A standard SMS message can contain up to 160 characters because ita uses the GSM alphabet. Certain characters (e.g. Cyrillic, Arabic or Chinese) are not supported in the alphabet. To be able to send these characters in an SMS we use the Unicode standard, Unicode messages are limited to 70 characters.
Wikipedia has a good overview of the standard GSM alphabet.
======
Web interface
The web interface will automatically switch to "Unicode Mode" when you prepare a message with Unicode characters.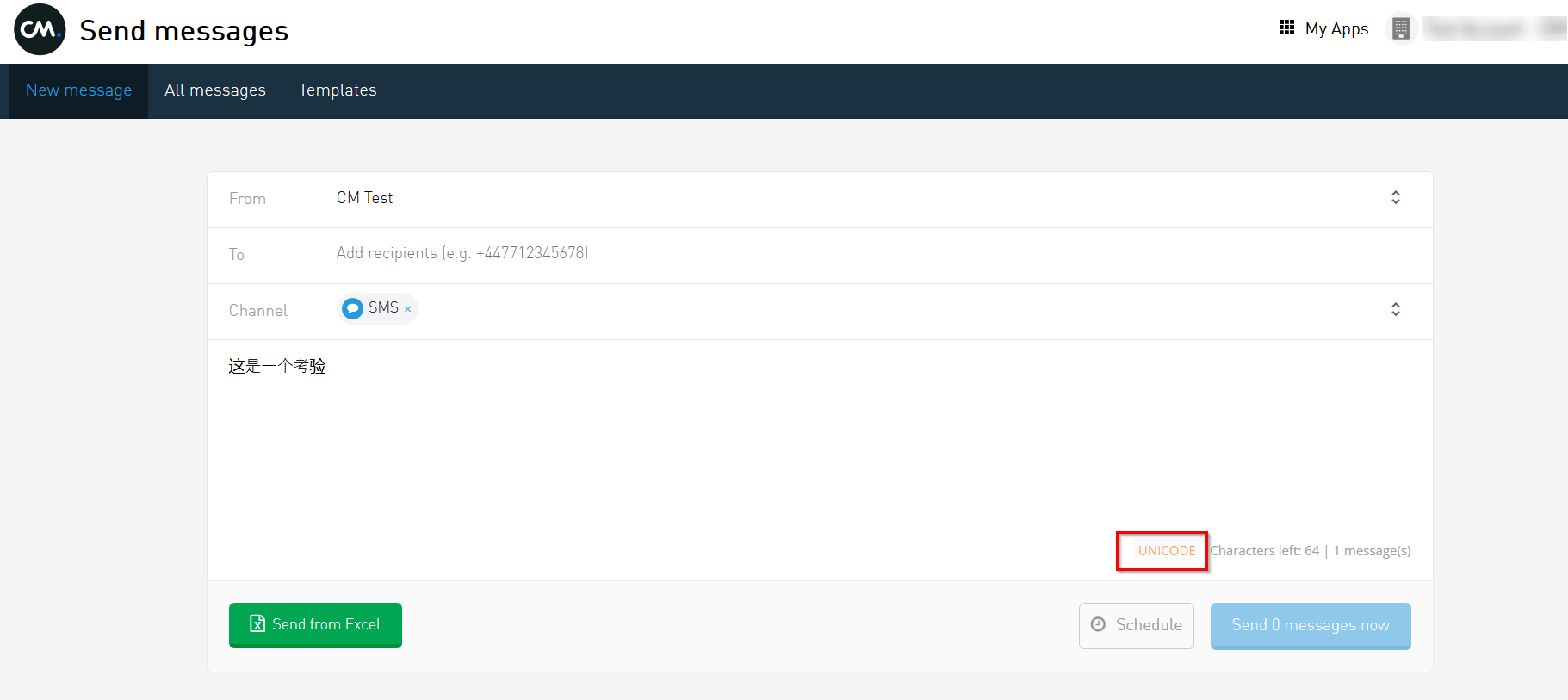 ======
API
By default our gateway interprets messages as if sent with the standard GSM alphabet. To set your message up for unicode messaging include <DCS>8</DCS> in your <MSG>-element, also see the example below.