Monitoring and filtering of ticket sale data
In the Ticketflow dashboard it is very easy to monitor the data of your ticket sales and to filter the orders on different variables i.e. ticket type, city, age, purchase date and gender. Down below you will find an explanation about the Analytics page and the way you can easily filter the data on the Visitors page.
You can find a total overview of the ticket sales by opening the Analytics tab. You can find a overview of the different ticket types you created in the dashboard with the total capacity, amount of sold tickets, amount of still available tickets and the revenue made.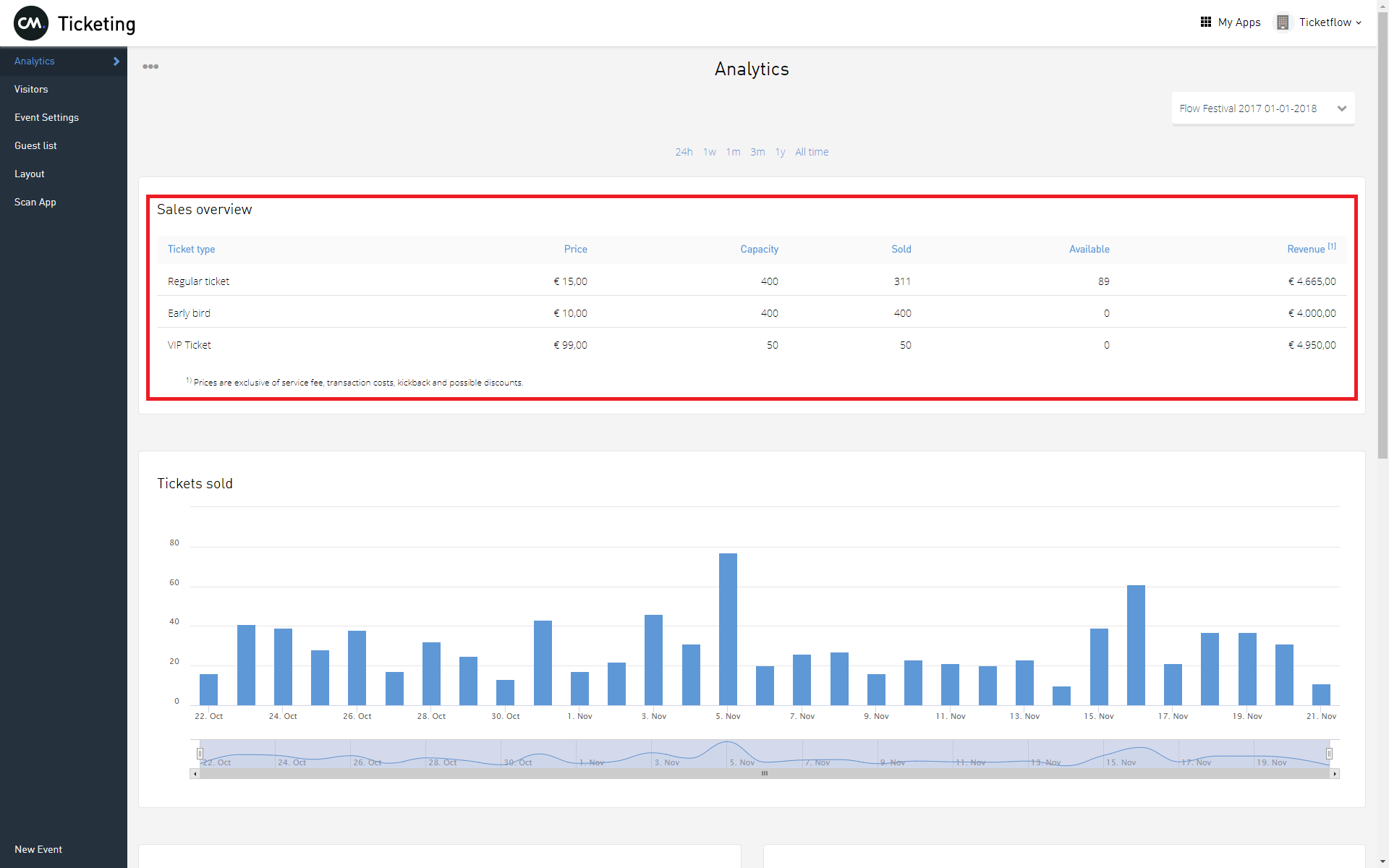 You can also make a selection to see a sales overview of the previous 24 hours, 1 week, 1 month, 3 months and 1 year. It is also possible to select a period yourself below the Tickets sold graph.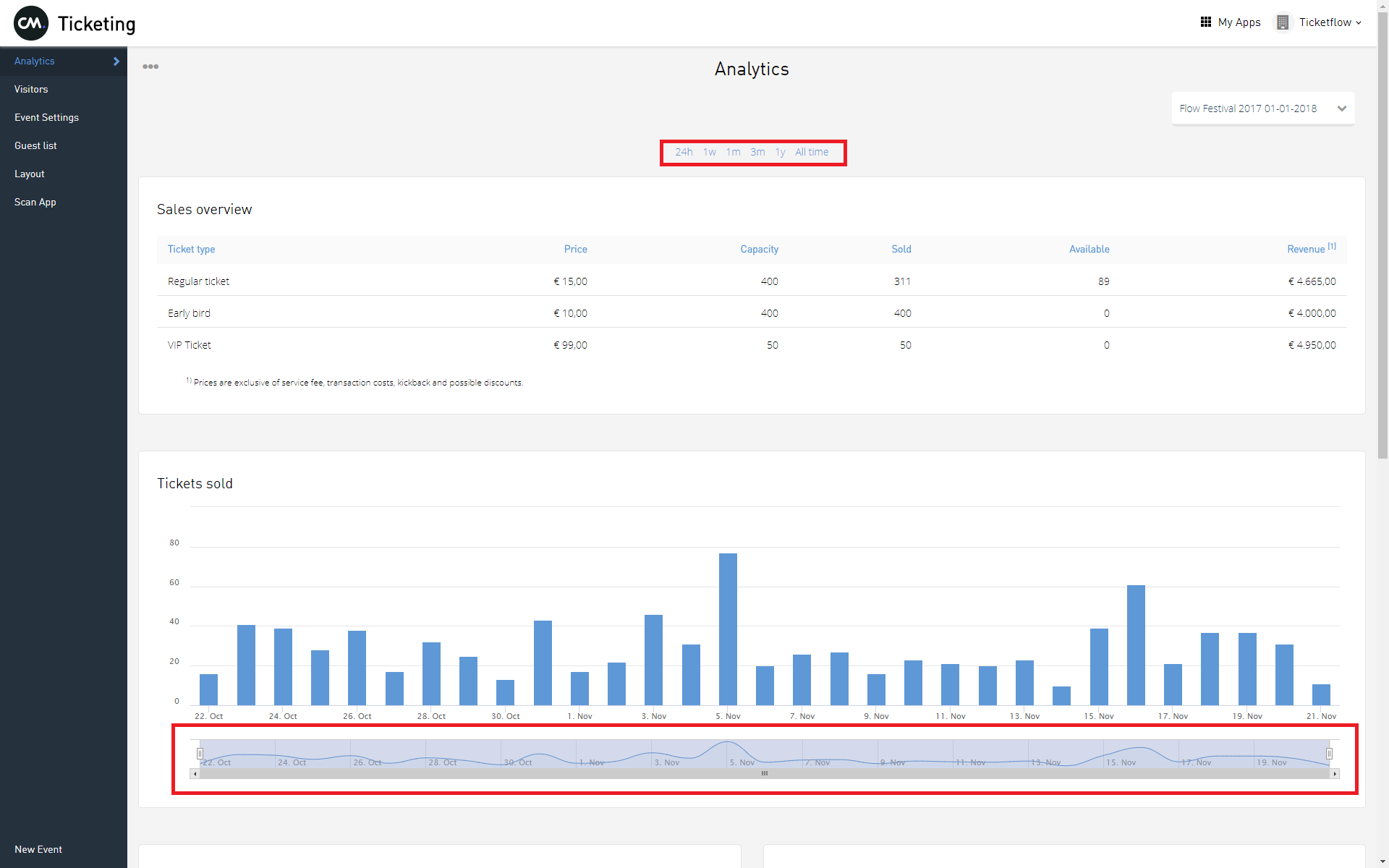 Below the total overview there is also an overview of the sales amounts and percentages per gender, city and age.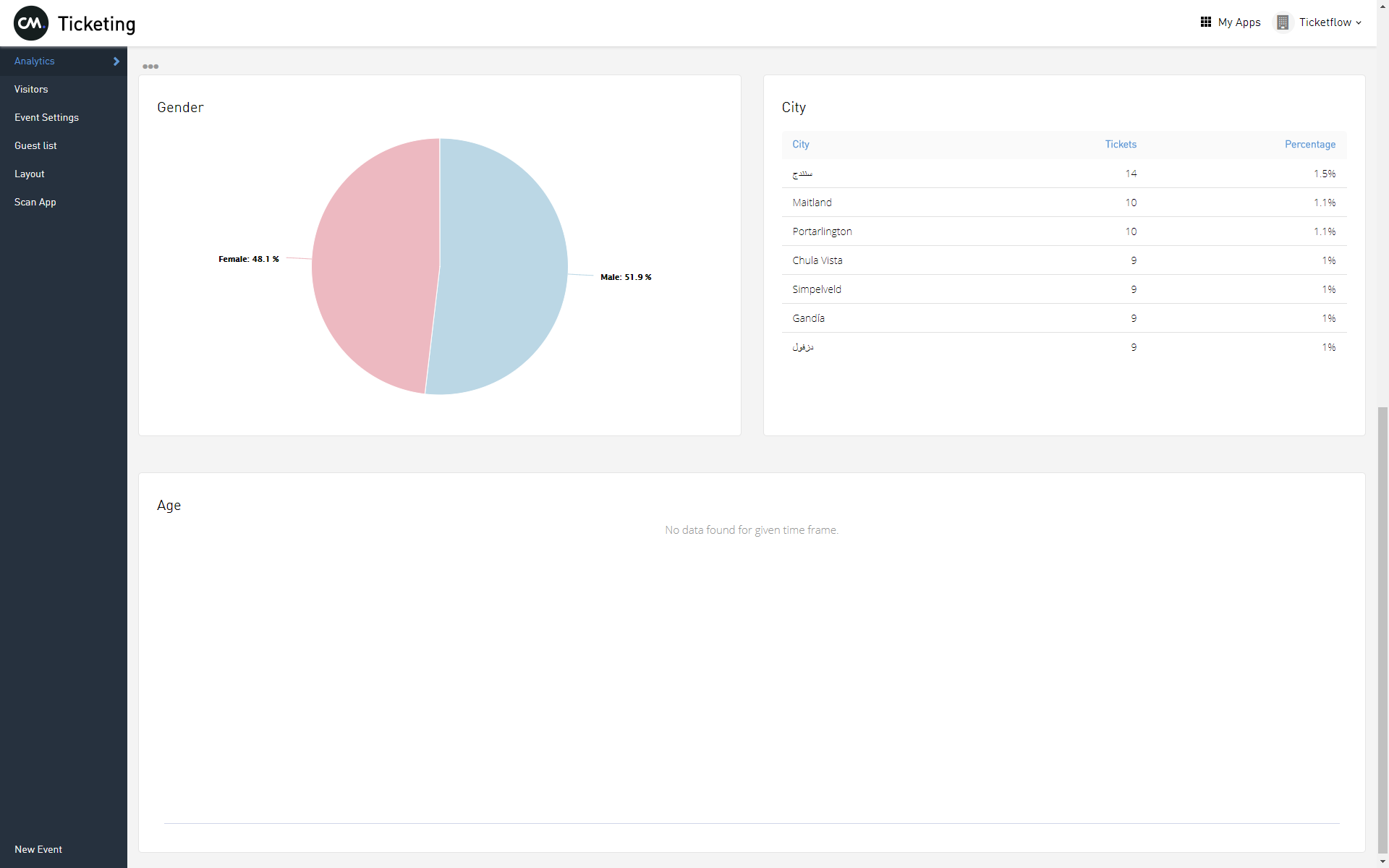 In most tables and graphs it is also possible to directly see the orders within that criteria. For example you can select one specific day in the Tickets sold graph to see all orders that were made that day. You can also select and filter on gender, city and age by clicking on one of those variables in the table or graph.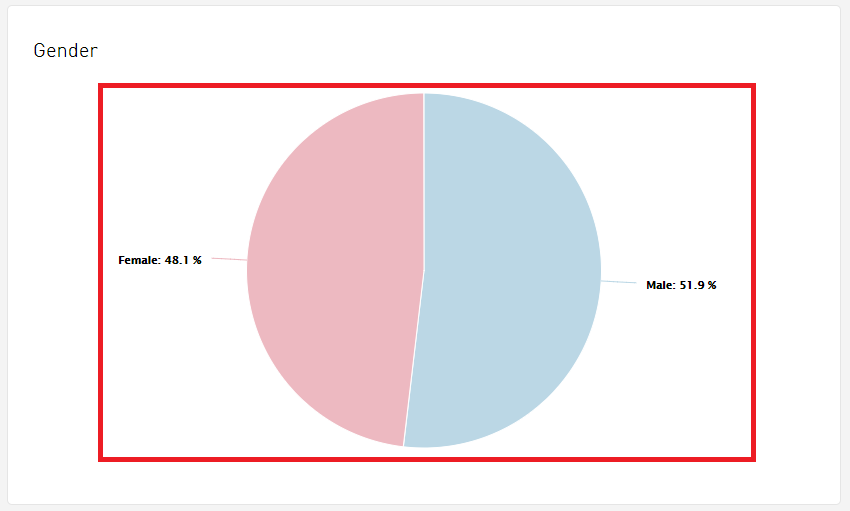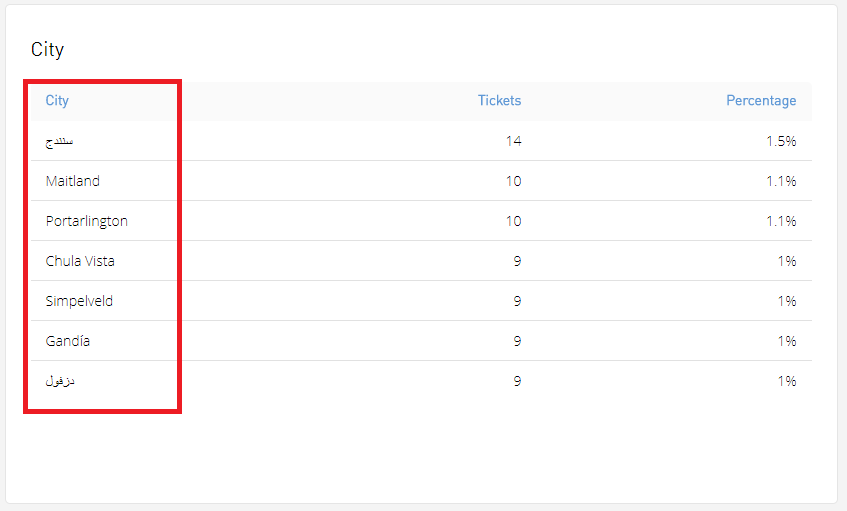 When you have clicked on one of the variables you will be redirected to the Visitors page, where the filters are already made based on the variable selected. You can also reach this page by opening the Visitors tab.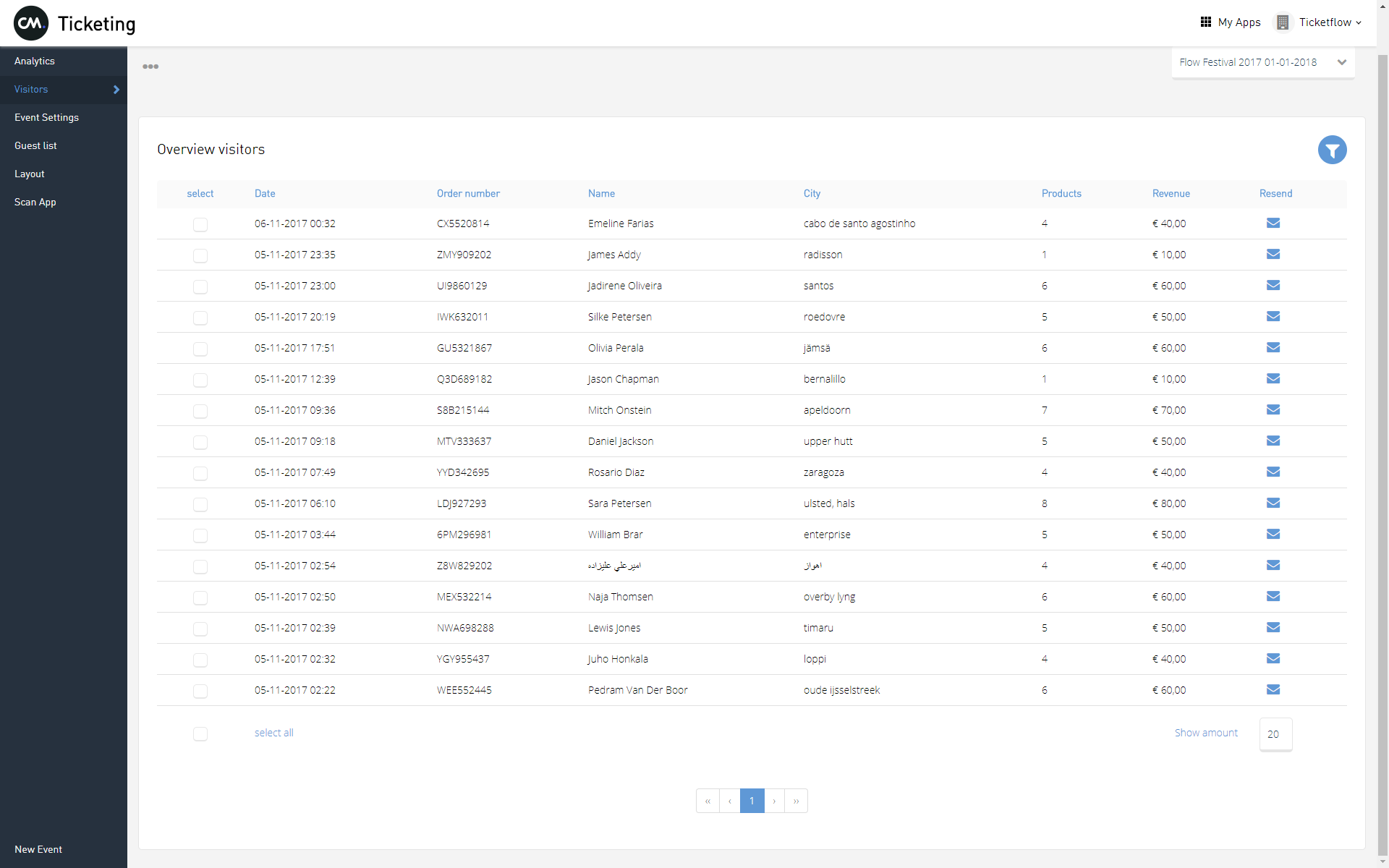 If you are on this page you can also filter on the variables set by yourself to see different results or to specify even more on the orders made. This can be achieved by clicking on the funnel icon. A screen will pop-up where you can select the different variables you want to filter. When you selected the variables, click the Search button and the filtered list will appear.